Authors are definitely inspired. Here another exemple of this creativity.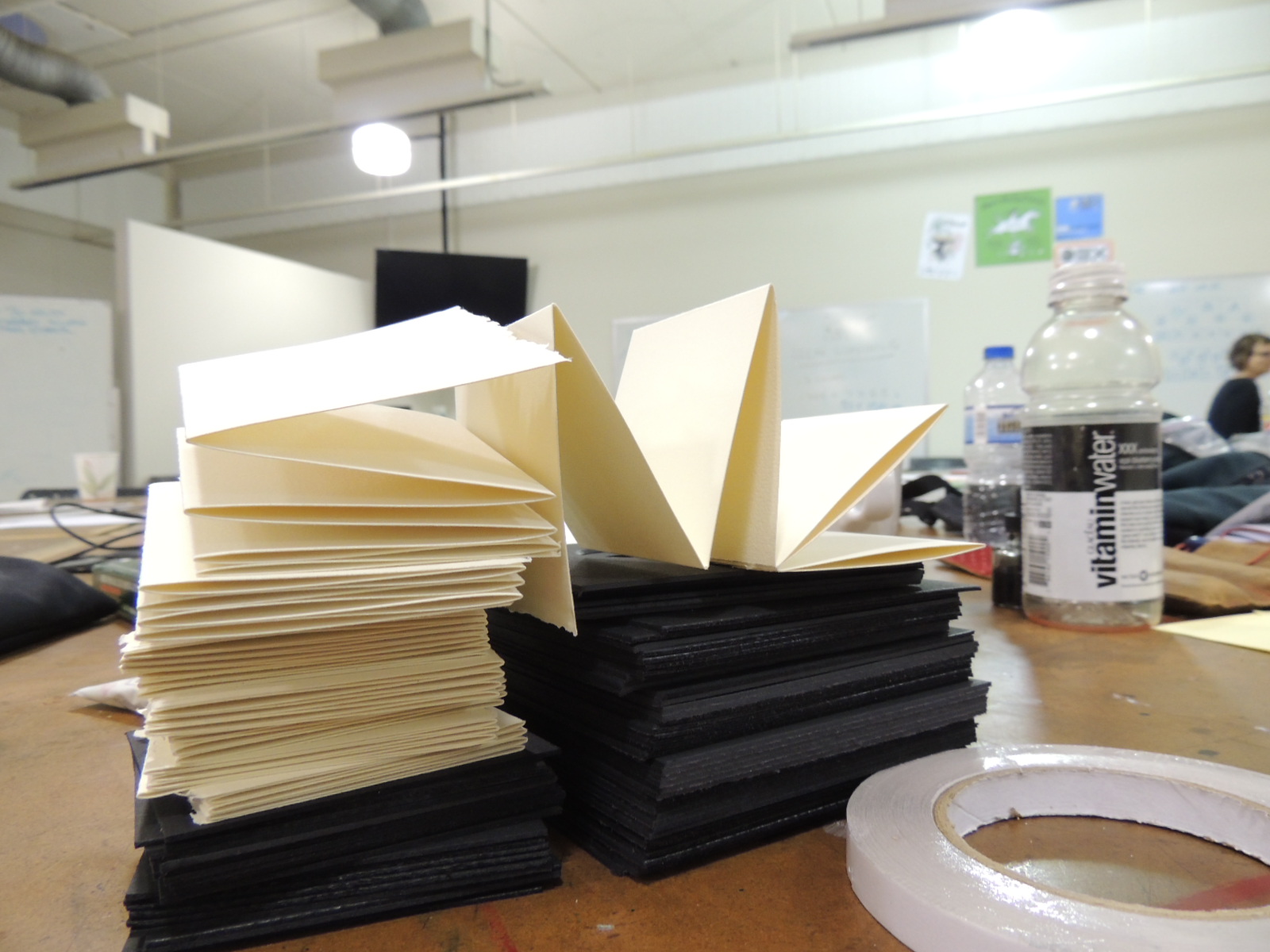 A few days ago, strange paper constructions appeared on the desk…Eleonor Davies was thinking about something.
Yesterday, we finally discovered what she was elaborating. She launched a new exercise : the "Secret City".
The principle is fascinating : authors have to draw on bristol without showing anyone what they're doing.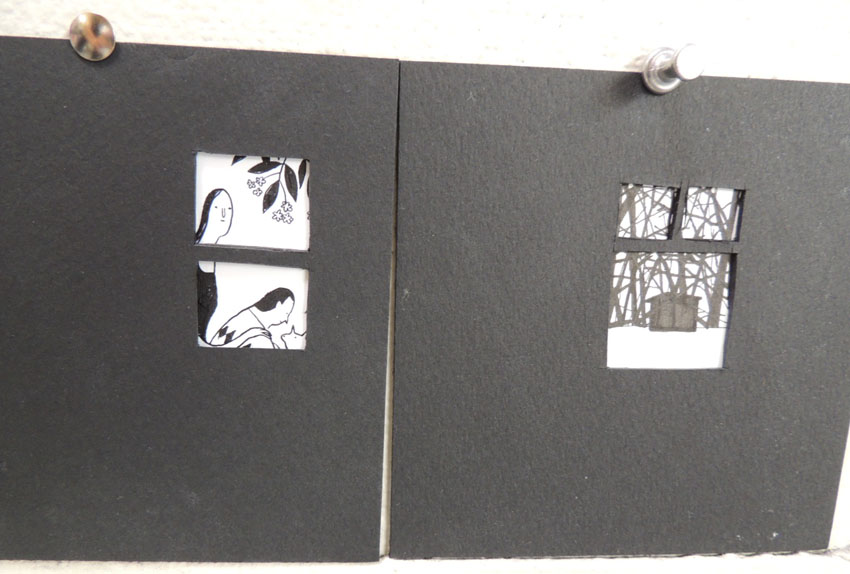 They stick it on a black cardboard so that only a portion of the sketch will be visible through a little window.  There will be a hidden secret part forever.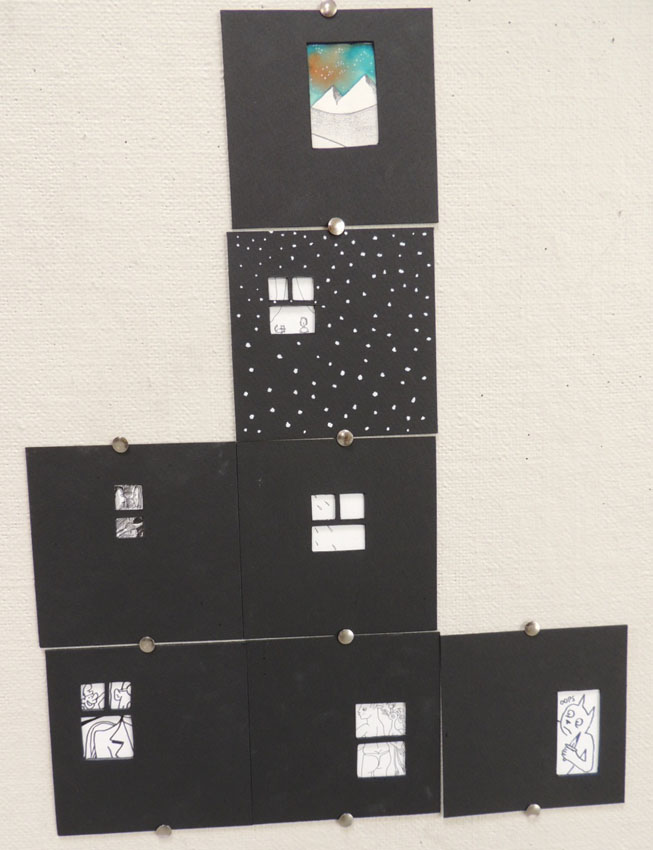 All put together, black cardboards build a "city". Nobody will ever know the whole thing, each author's got a secret in it…
To fulfill the "act of poetry", the authors might burn this Secret City at the end of the residency…