Good news !
The year sounds well for ChiFouMi.
We will tell you more about many actions which will be very important in the next few months… so remain connected !
But now, see you on the February 9 at the Médiathèque Champollion for our first working group of the year : let's create zines on the punk movement and its history. Our friends from Affiche Moilkan will be charged to realise the cover.
 More informations on the website of the médiathèque Champollion, at Dijon.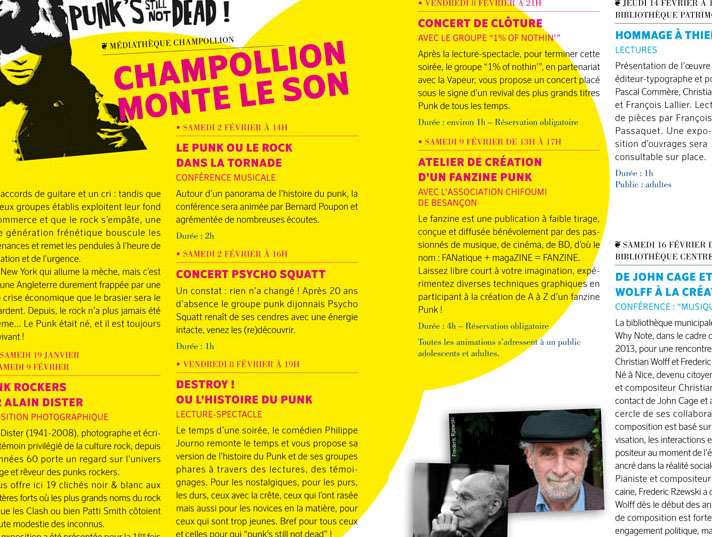 And… ! Below are some pics of the very successful meeting and reading of this last thursday ! We had the privilege to welcome Anders Nilsen, at the Ateliers Zone Art, at Besançon.
Anders will be tomorrow at Angoûlème : he is one the nominated authors at the 2013 Festival International de la Bande dessinée d'Angoulême : we wish him the best, and we thank him for his generosity and disponibility ; as for Patrick Marcel who did an amazing translation of Anders last/next book, "The Rage Of Poseidon" ; and without forgetting L'Association for their precious help in this proposition.
And of course a great thank you to all the people who came to the meeting of this precious author !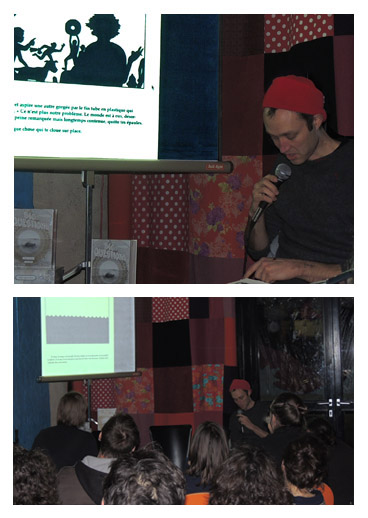 More really soon !