On sunday, early morning, the authors joined the students from Nicolas Verstappen's workshop at the EESI (European Image School) to work on some exercices and have a little chit chat all together.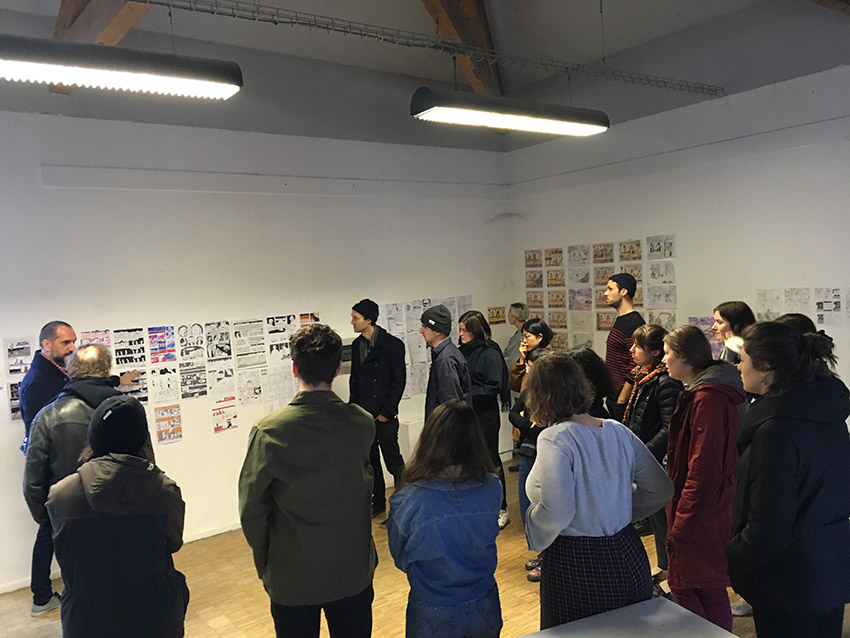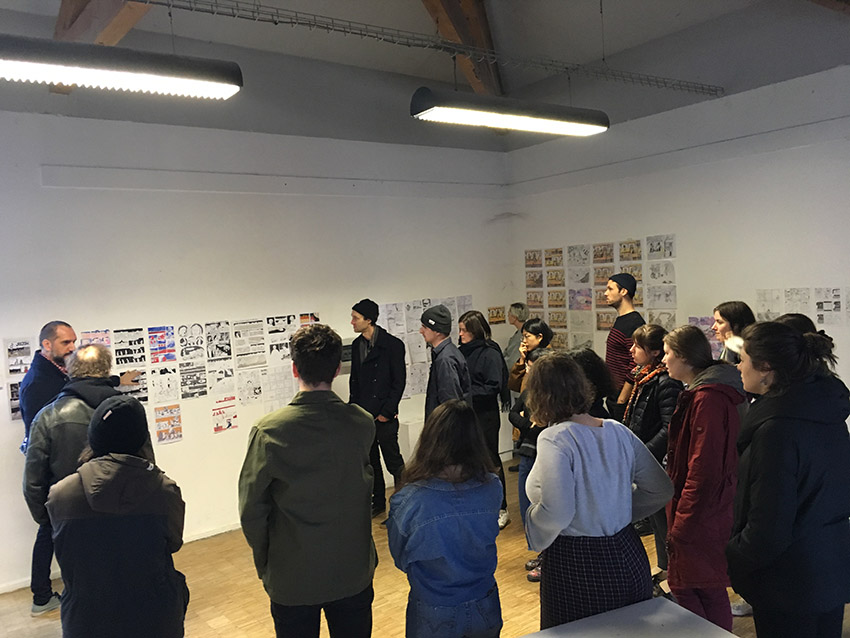 Nicolas explaining different experimentations done during the previous days.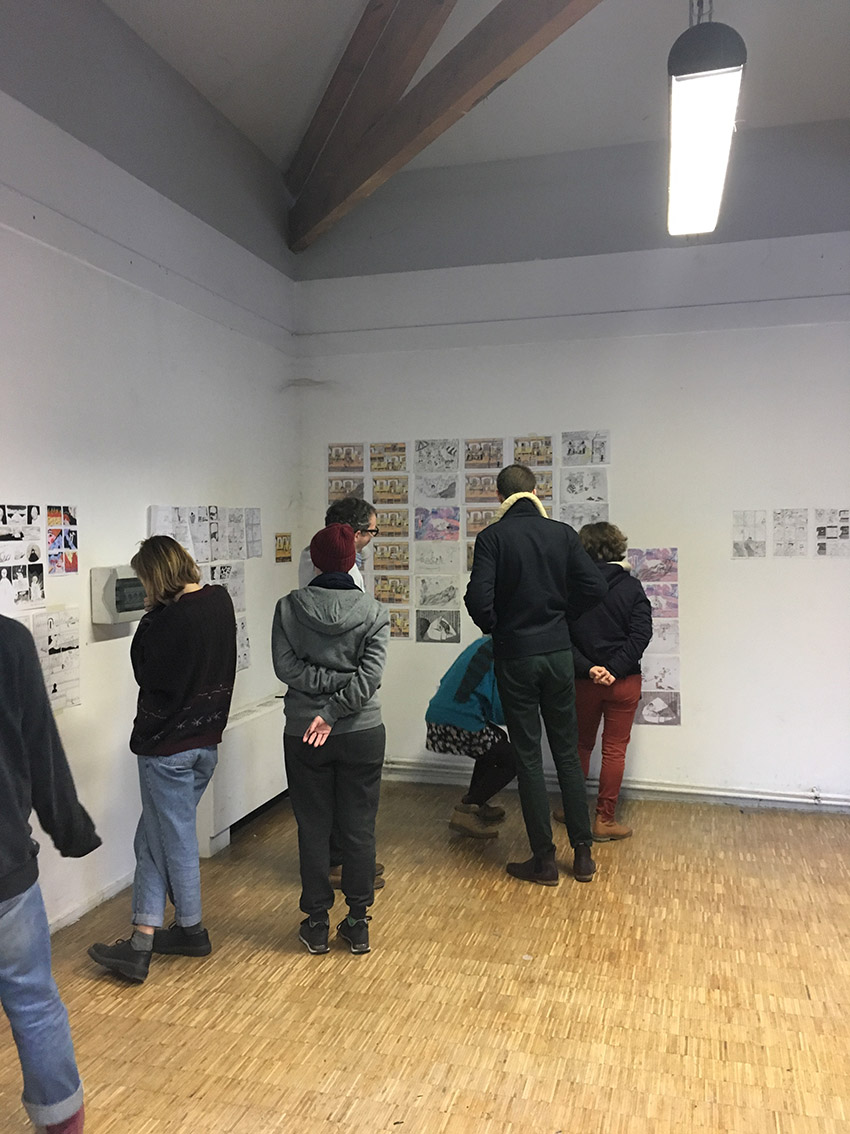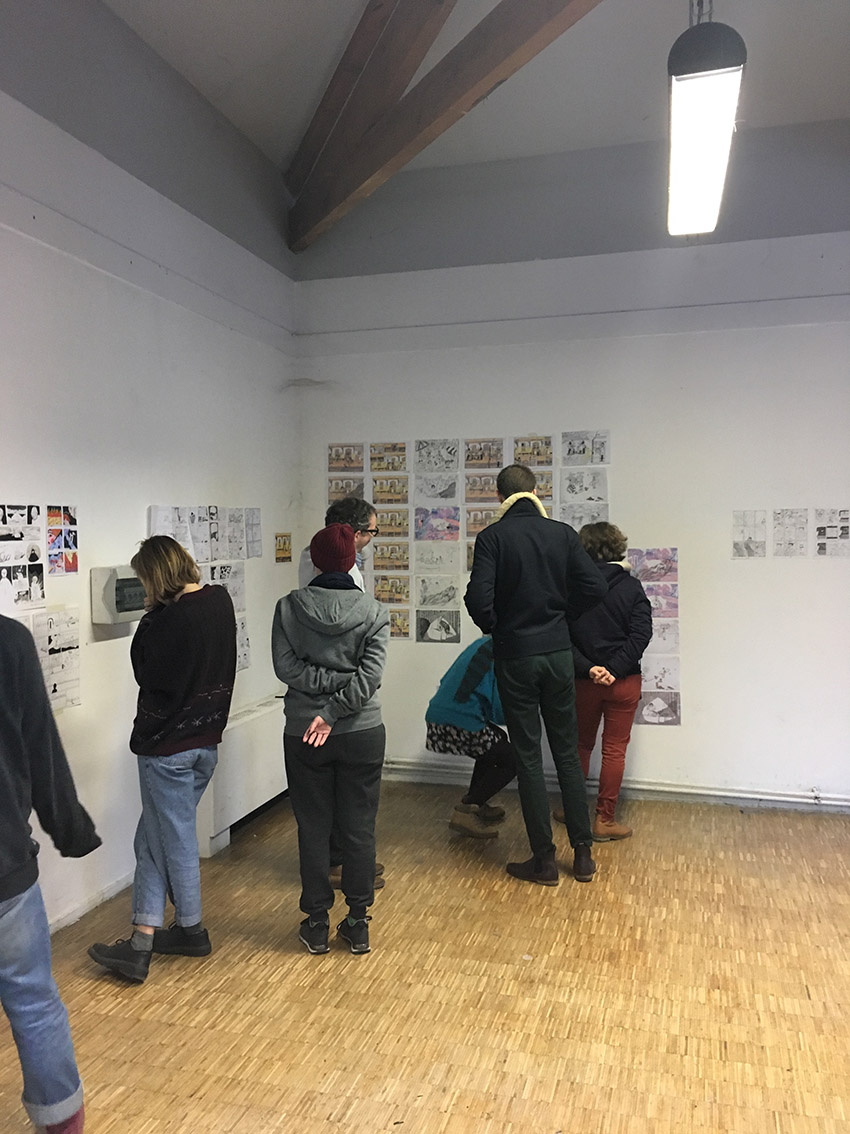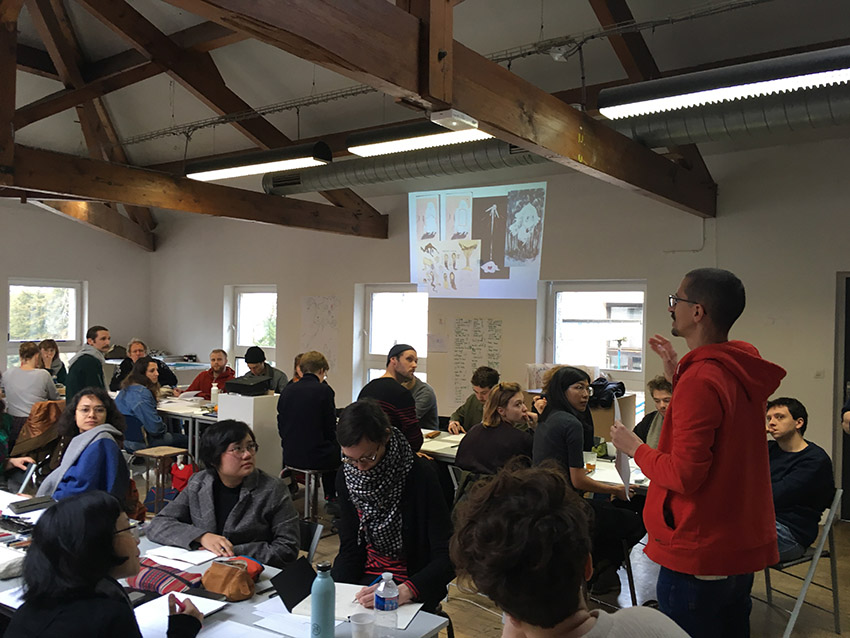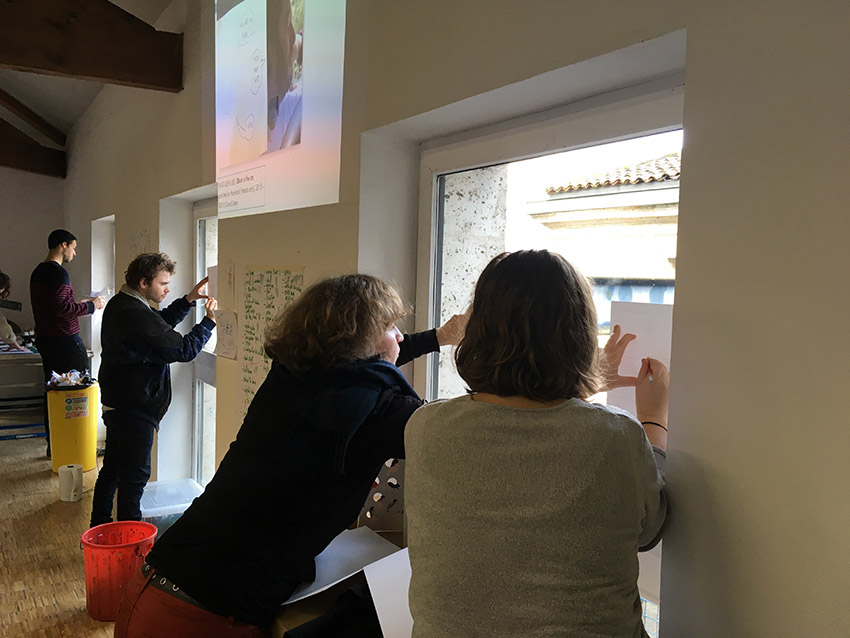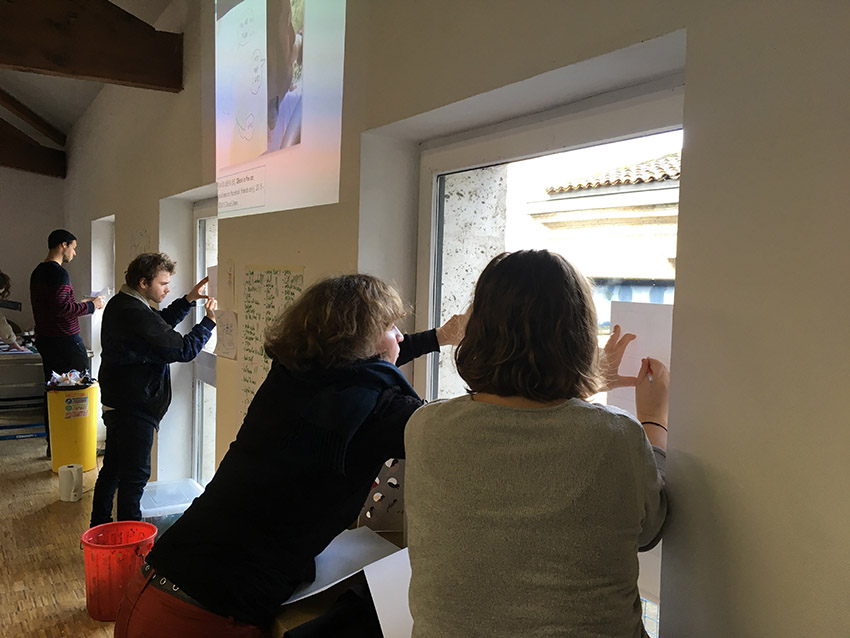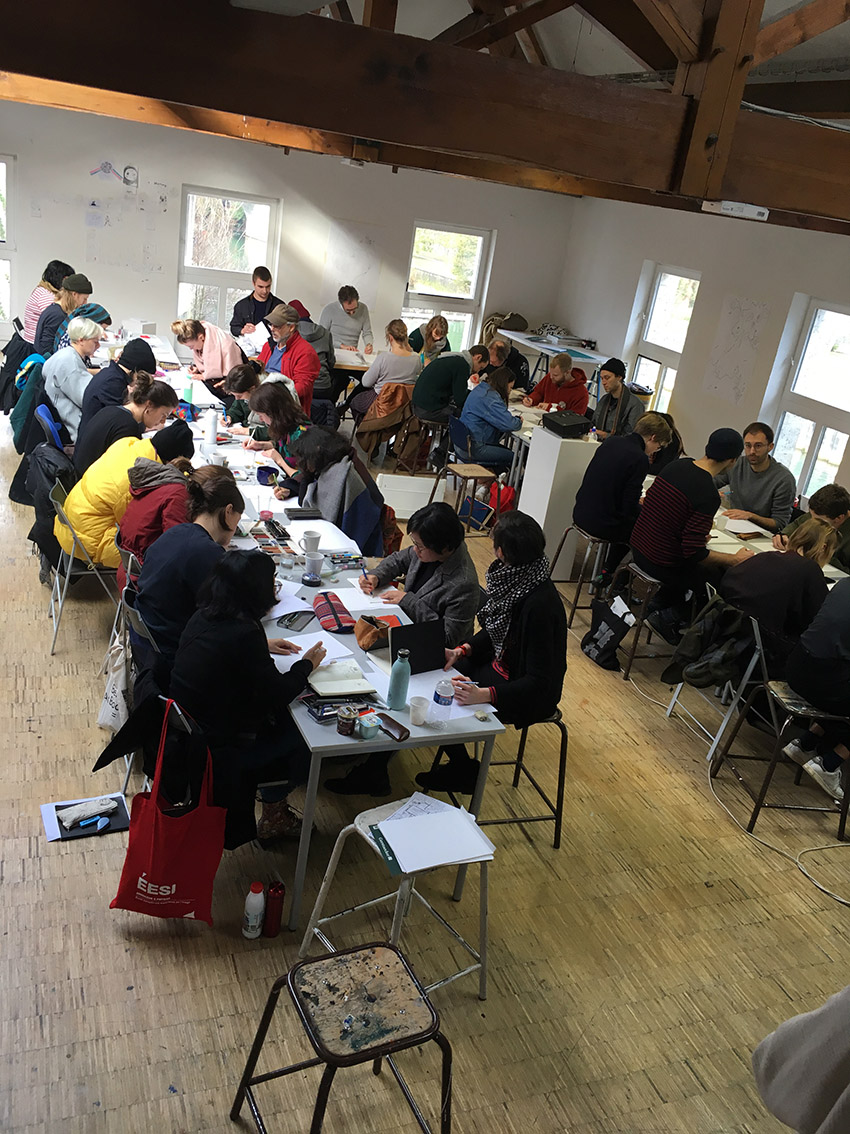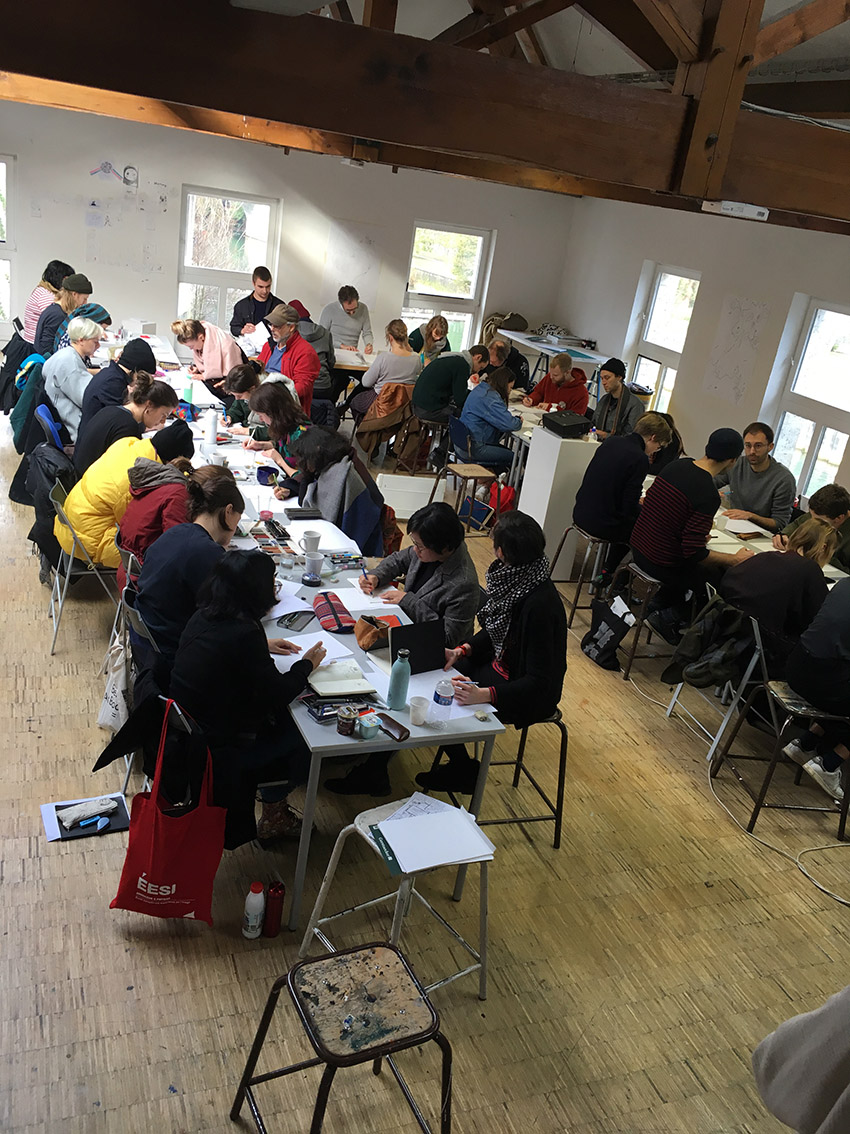 38 people, 1 exercice, the loop.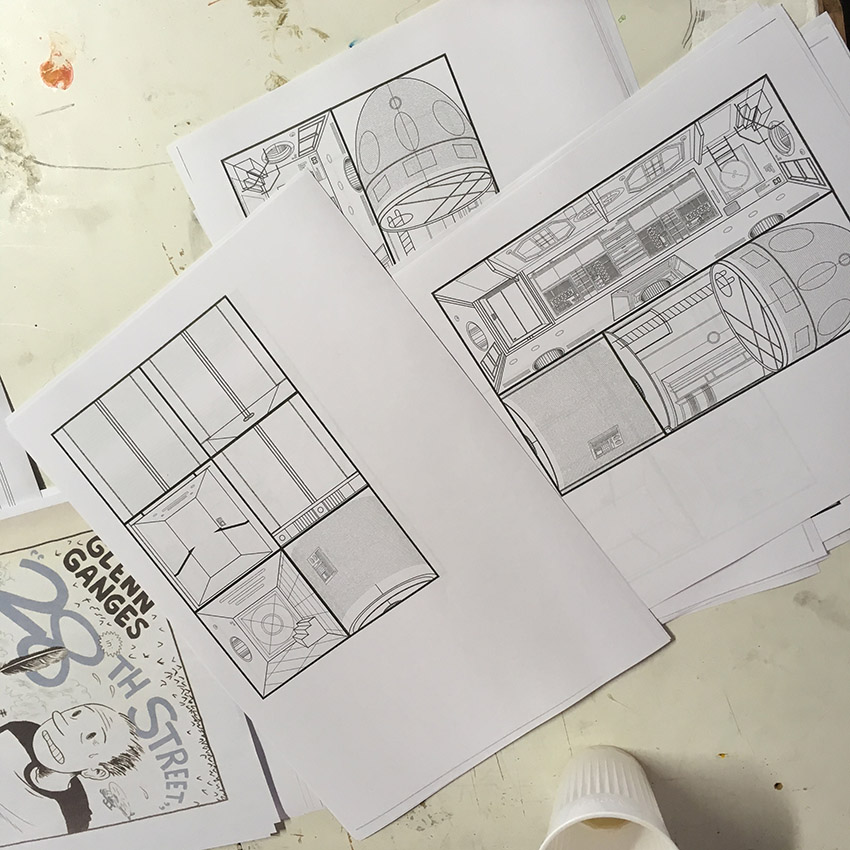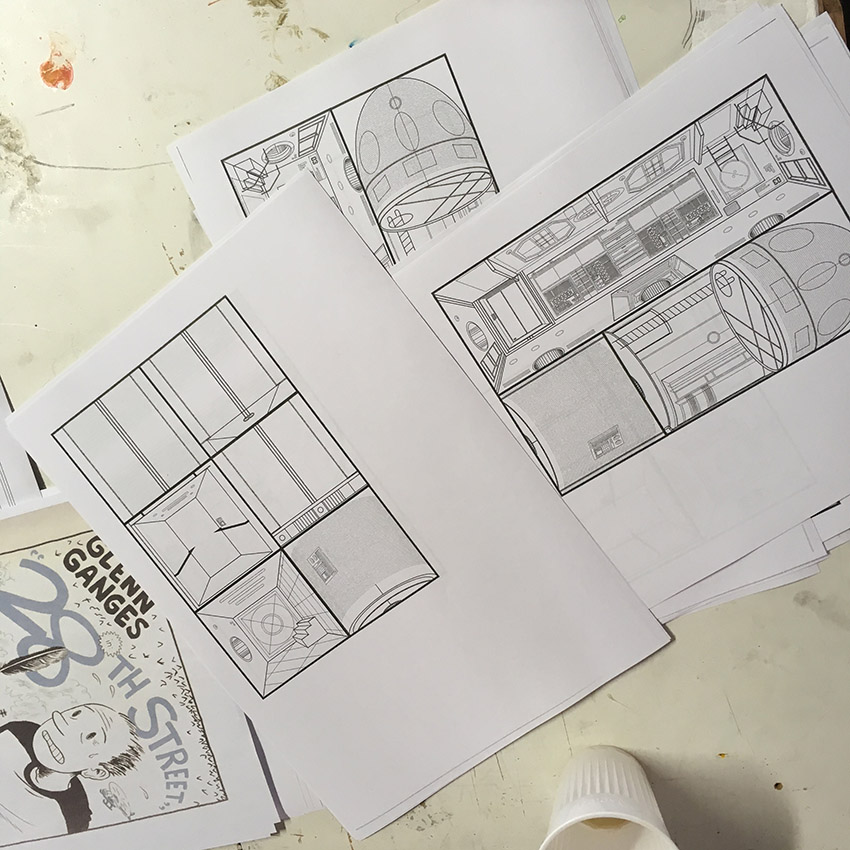 One of the exercices proposed by Nicolas coming from a work he did with his design and architecture students at Chulalongkorn University (Thaïland) : some beautiful settings ready to be filled with several stories and timelines.
With colours, in black and white, or abstract… there is talent!