Two weeks ago, we had the chance to get both creators Anders Nilsen and Marc Bell at the opening of our new exhibition in Besançon, "The Faceless Goat".
In two different places, this art show is all about what was last summer's residency that ChiFouMi organised with the precious help from the Minneapolis College of Art and Design. And because this Pierre Feuille Ciseaux residency is about creation, we did our best ot show many of the various things hanging on the wall.
Hope you'll like it !
Le Chèvre Sans Visage, à Besançon pour encore quelques semaines.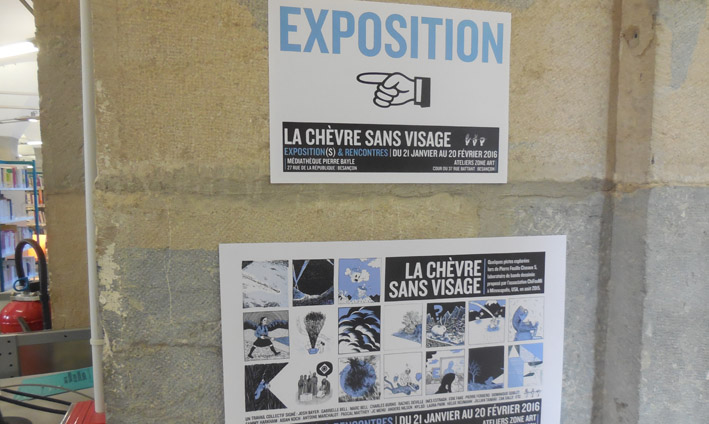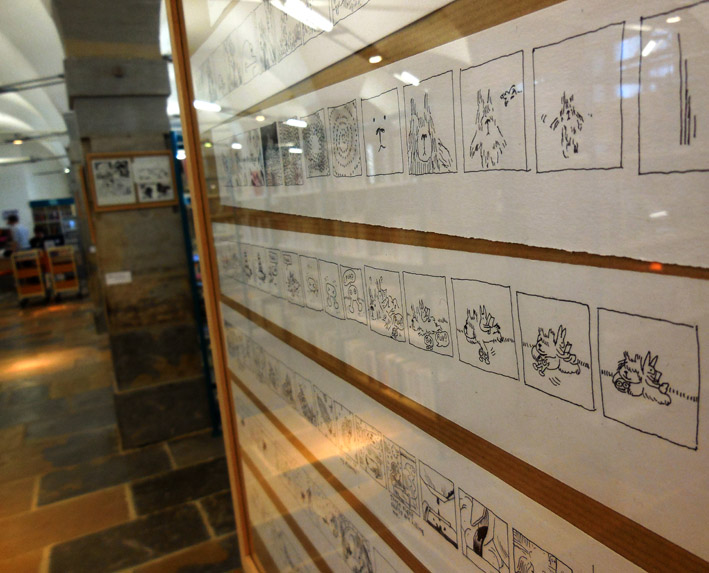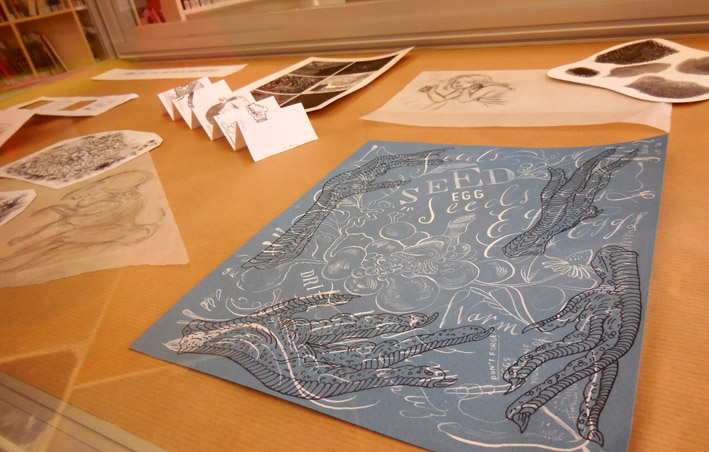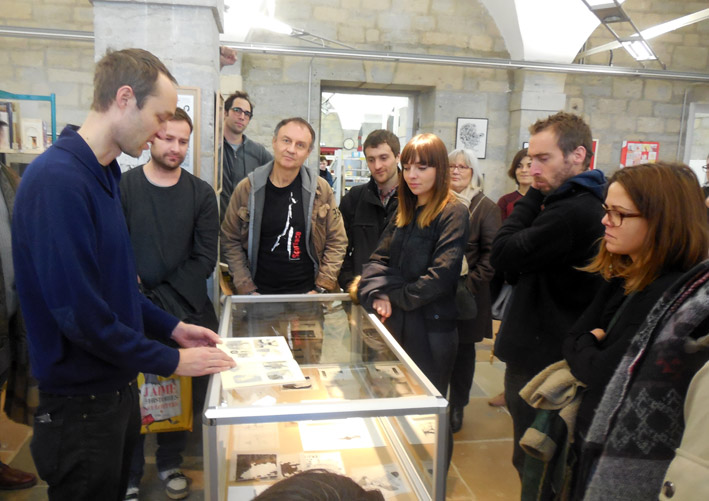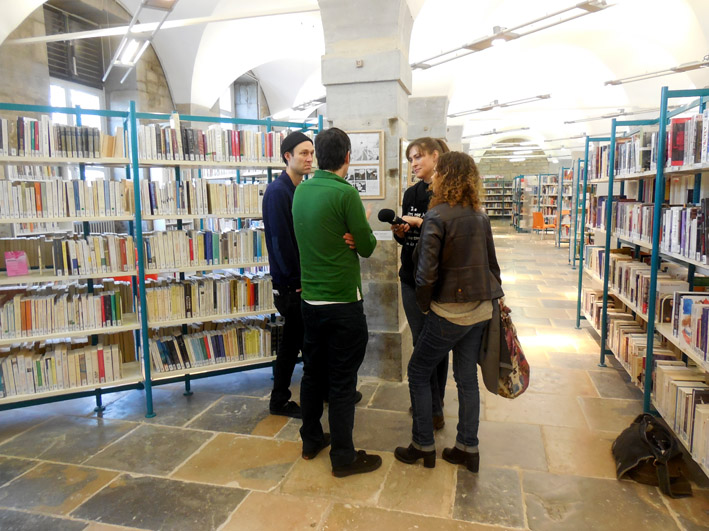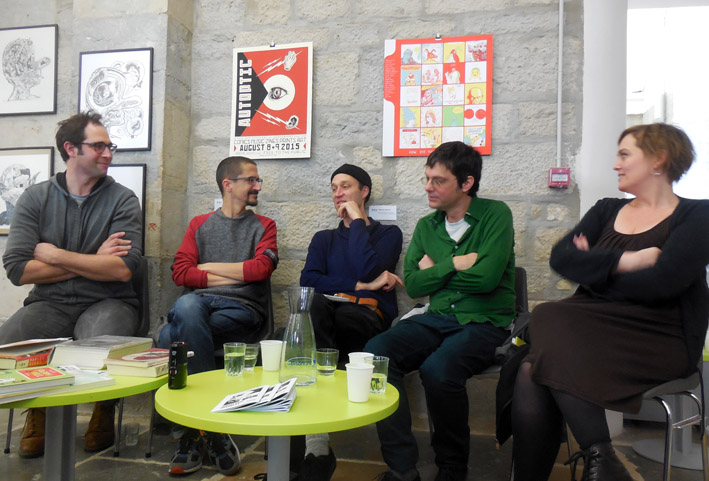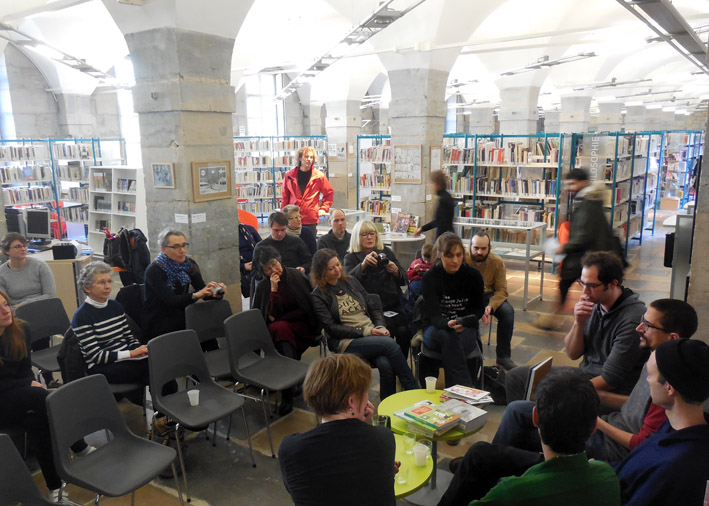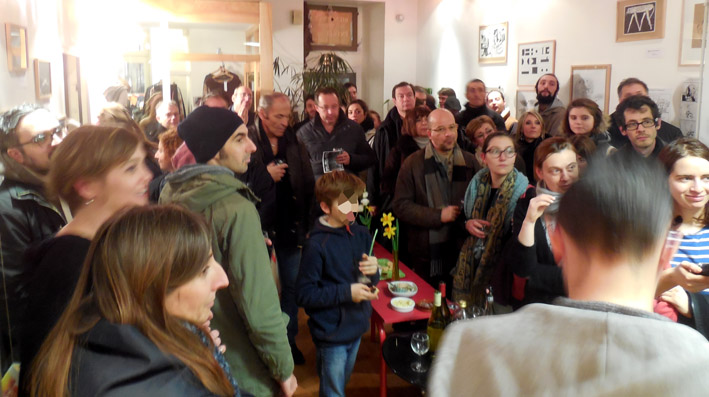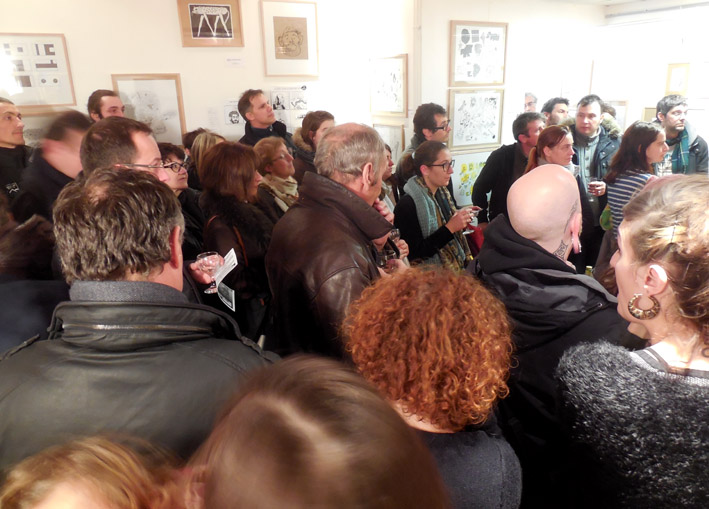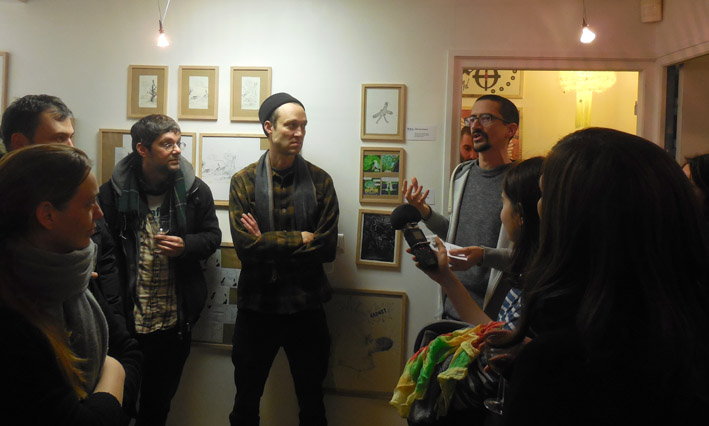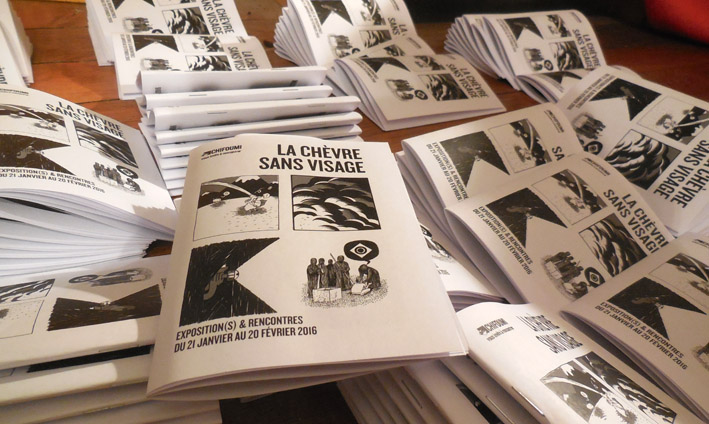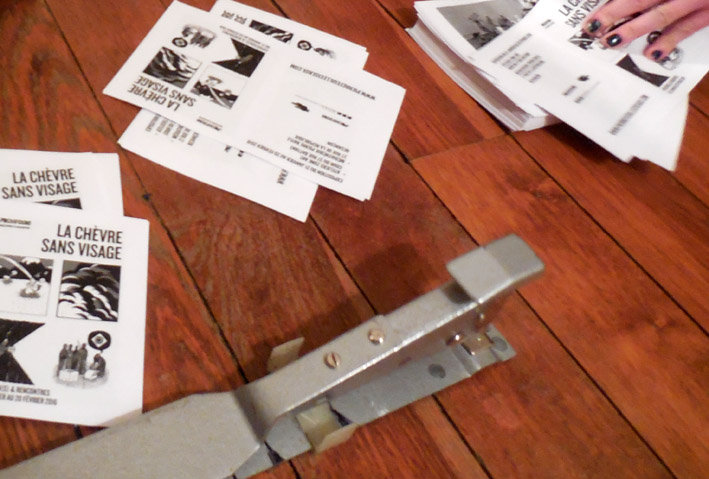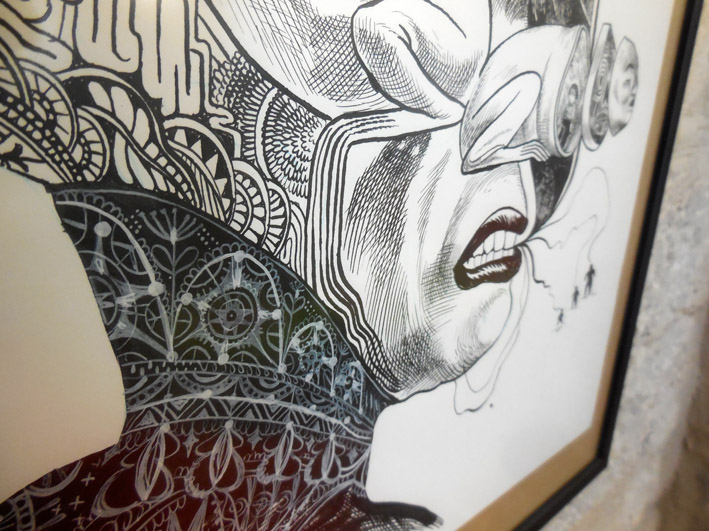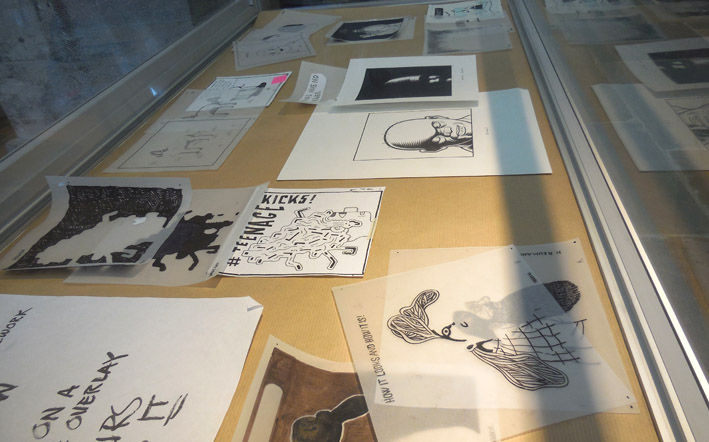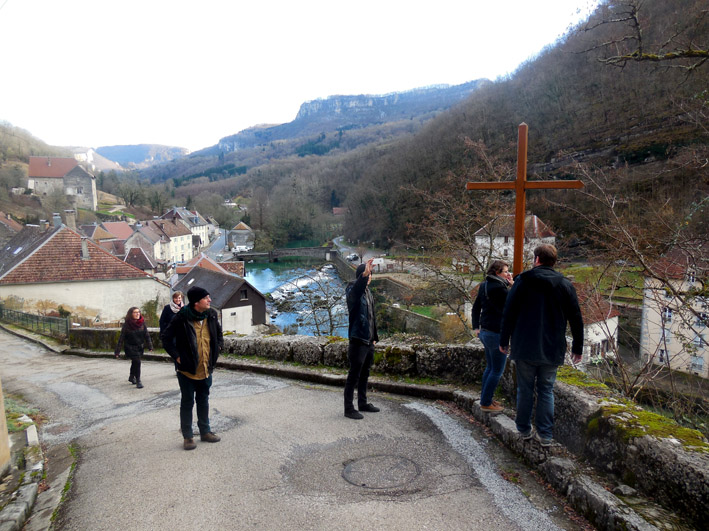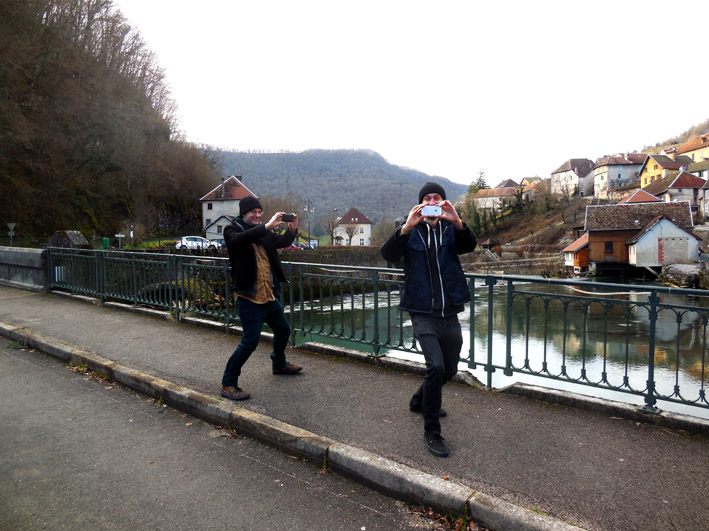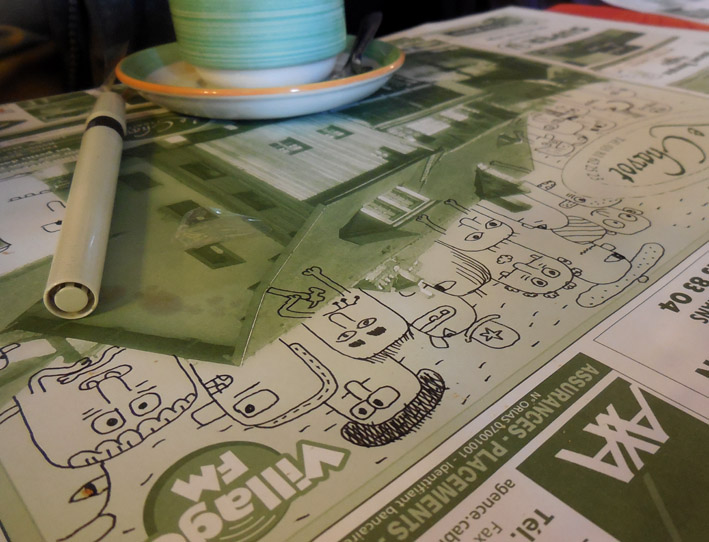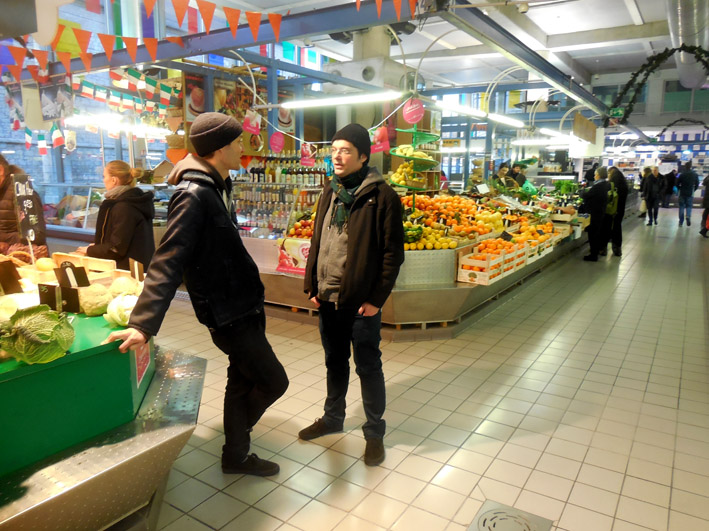 Exposition "La chèvre sans visage" à Besançon
La Chèvre Sans Visage (The Faceless Goat)
Collective exhibition post-PFC5 with the works of : Josh Bayer (USA), Gabrielle Bell (USA), Marc Bell (CAN), Charles Burns (USA), Rachel Deville (FR), Ines Estrada (MEX), Edie Fake (USA), Pierre Ferrero (FR), Dominique Goblet (BE), Sammy Harkham (USA), Aidan Koch (USA), Antoine Marchalot (FR), Pascal Matthey (CH), Jean-Christophe Menu (FR), Anders Nilsen (USA), Nylso (FR), Laura Park (USA), Helge Reumann (CH), Zak Sally (USA), Jillian Tamaki (CAN)…
from january 21st to february 20th in two places :
• Ateliers Zone Art, cour du 37 rue Battant, Besançon.
• Médiathèque Pierre Bayle, 27 Rue de la République, Besançon.