A year ago, almost to the day, died Harvey Pekar, who was an eminently important author in what is known today as Comic Art's history.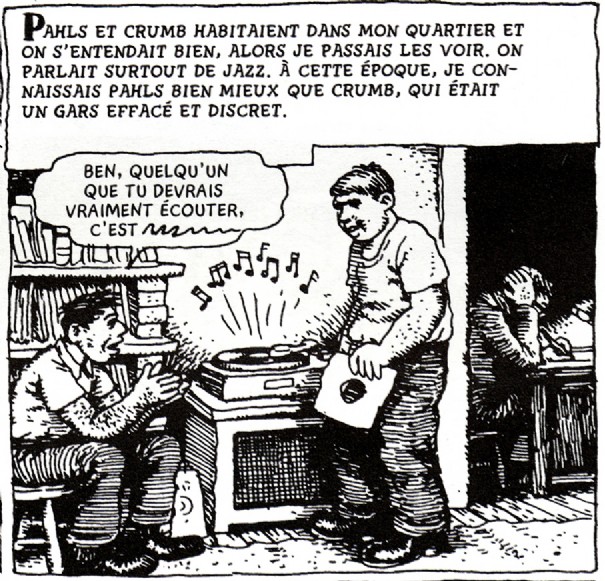 At the end of the 1960s, Harvey Pekar meets Robert Crumb, other leading light of underground Comic Art, who is then at the very beginning of his career. Both men have a passion for Jazz Music and collect rare and precious first pressings. They quickly become friends, good enough for Harvey, seduced and convinced by the large range of possibilities offered by Comic Art but "incapable of drawing the least straight line" (according to himself), to propose Crumb a collaboration. It was, all casually, one of the very first time that comic art was taken away from its usual sphere of activity (fantasy, adventure, science-fiction, and other genres well used in US comics' industries).
In 1976, Harvey Pekar starts to publish "American Splendor", which was to become one of the most important comics series, if you take a look at how it evolved ever since. Harvey Pekar narrates his own life, in an autobiographical way that has been exploited too much afterwards (for instance, during the last 15 years, the Belgian and French have produced plethora of authors dealing with their everyday life…). His frankness, his honesty, and a good critical mind (towards society and himself), would sooner make his work a success.
Besides Crumb, many other illustrators accepted to collaborate with the author from Cleveland, who shall write until the narration of his fight against cancer in 1995 ("Our cancer year", made with his wife Joyce Brabner). Pekar appears to be definitely human, which may be the reason of his work's success. Dealing with his dismal everyday life and with the difficulty in carving out a place for himself in a society that considers him a freak who will always be a loser, Pekar just talks about many people's reality.
And what does Harvey Pekar have to do with Pierre Feuille Ciseaux, besides the fact that he's one of the greatest authors of this Comic Art we stand up for ? Actually, during the weekend of opening to the public (Saturday the 8th and Sunday the 9th of 2011), you might attend the screening of the movie "American Splendor", very ambitious adaptation combining documentary and fiction, images from real life and actors…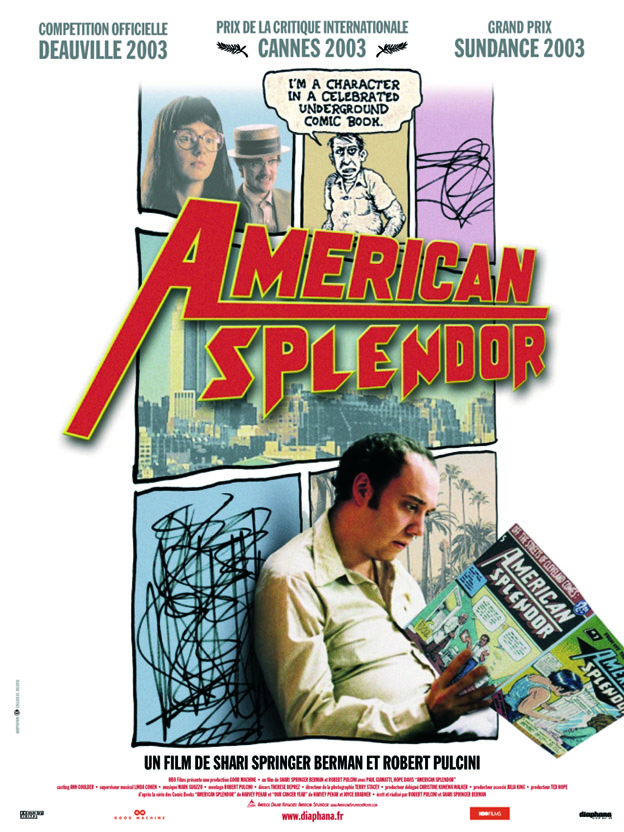 Recounting Pekar's path including its numerous steps, the movie is made of episodes and displays many stratagems to inscrease the standing of Pekar's thought about Comic Art's relevance. Pekar himself (as well as his wife, his colleagues, etc) and professional actors play one or the other's part: it gives us the opportunity to see Pekar (the real one) have a conversation with Pekar (the cartoon) or Pekar (the fake one, played by Paul Giamatti, very good at putting on the clothes of this real (or not) misanthropist that Pekar was. Such a nice film, actually! And we're very happy to present it to you ( huge thanks to both Jean-Michel Cretin, cinema programme planner at the Théâtre de L'Espace, and
Diaphana Films
'team).
Of course, you will find the essential French versions of "American Splendor" at
La Bouquinerie
. They've been published by
Çà Et Là
, and the third volume should be available in every good bookshop in the middle of September. Let's leap at the opportunity to greet on this editor's work, which we really appreciate.
And before you decide to (re-)throw yourself into one of Harvey's books, we encourage you to have a squint at the great tribute that
Dean Haspiel
(illustrator of "
The Quitter
", written by Pekar),
Set Kushner
, and a few others pay to him by clicking on the following picture :