We have the incredible pleasure to get some of the best silkscreen printers ever aboard !
Aesthetic Apparatus will print the amazing collective book that everybody work on since monday morning. You can get a reminder of what it's all about here, and for being sure this accordeon book will kick ass, we didnt took any risks and asked Dan, one of the great guys at Aesthetic Apparatus, to come visit us to tell about the technical specifics, and he was kind enough to comes over here.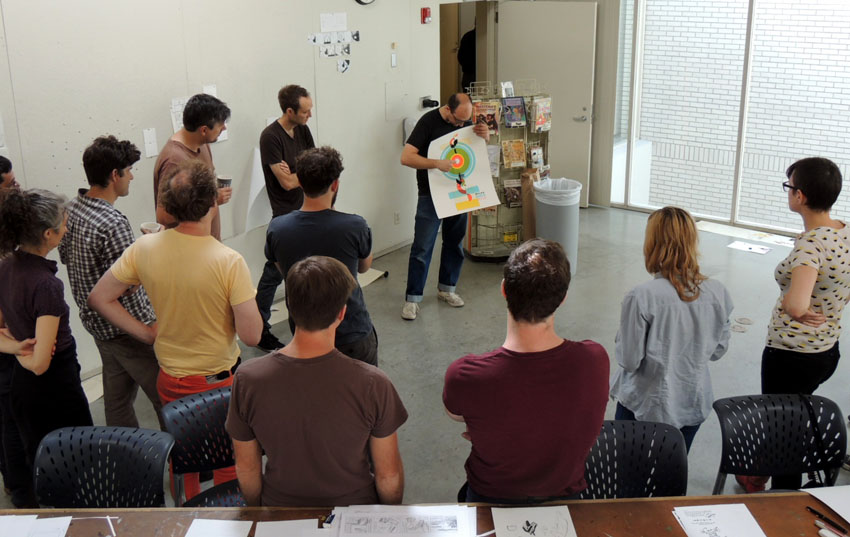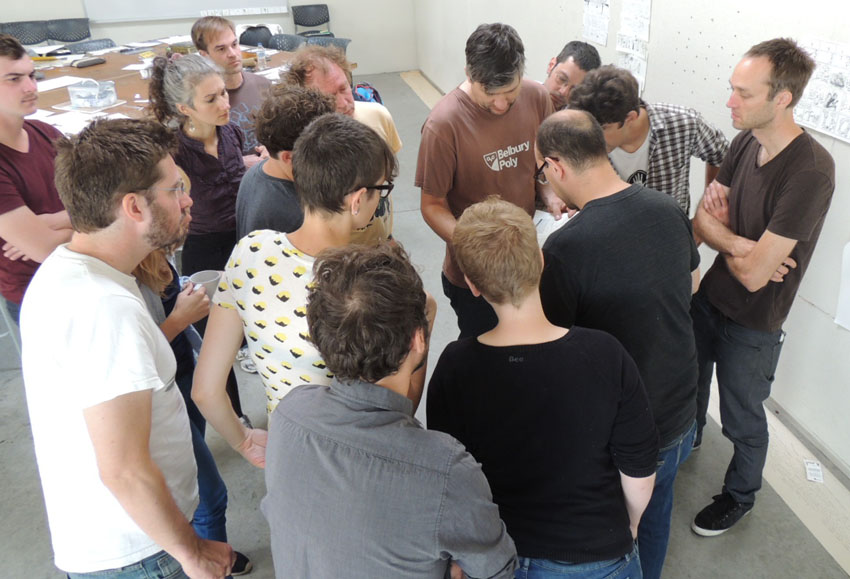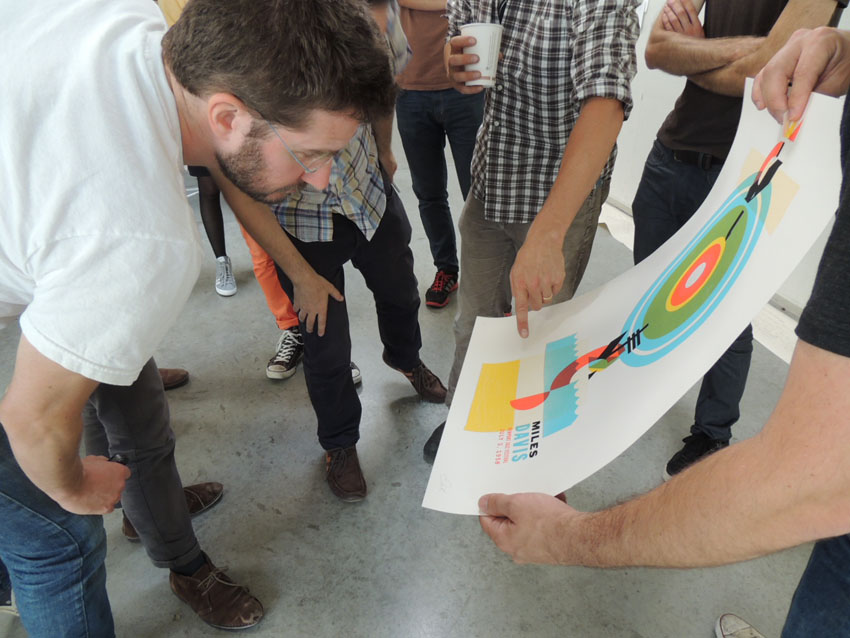 Can't wait for seing the whole result !
And we got a thought for our friend Nono and the Demouj'mouj' family, yo !
More soon.