Crazy, crazy evening.
At first, after a long day of working on plenty of many exciting exercices, all the PFC#4 residents went over downtown, for some Meet & Greet little talk offered by the French Alliance, which is one of our precious partners for our little adventure here.
Most of students PFC#4 related class were also here, and people from ChiFouMi did their best for showing and explaining what PFC was all about to the thousands of francophiles who came, and most of our various actions : screenings of exhibitions, meetings, workshops, residency and all were done, including some the two shorts films that our great friends at Kaméléon Prod in Besançon and Aurélien Pou7 Jeanney did a few years ago.
Seing pictures of La Saline, here, in Minneapolis, was something quite moving for us, we gotta admit. While we're on this subject, we would like to take this opportunity to say hello to our friends from ChiFouMi in France : Lionel, Pablo-Paquito-Ramon, Charline, Alcor, Marina, Max, Nadine, Bob, Juliette, Mathilde, Emilie, Marie, Philippa, Steve, Nancy, Christophe, Florence, Caro, Adeline, Bruno, Chloé, Anne, Fabien, Nono, Raph, Raph 2, Auria, Stéphanie, et of course to all the people who helped in one way or another our various actions. And of course, we wanna make a big hug to our loved president Gil-Loup. We think about you everyday here, dear friends.
Oh ! And Geneviève Castrée helped us on the english translation, too. Thanks to her once again !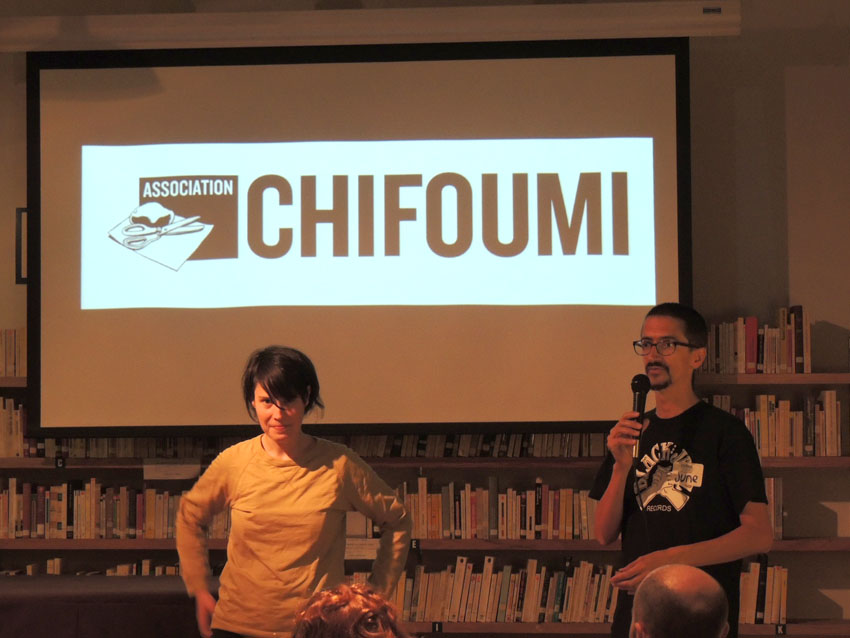 After this, Benoit Preteseille did a little presentation of the ION Exhition happening there :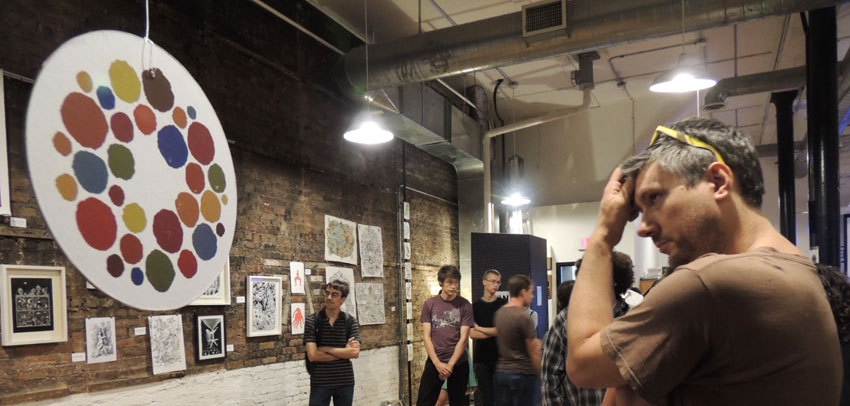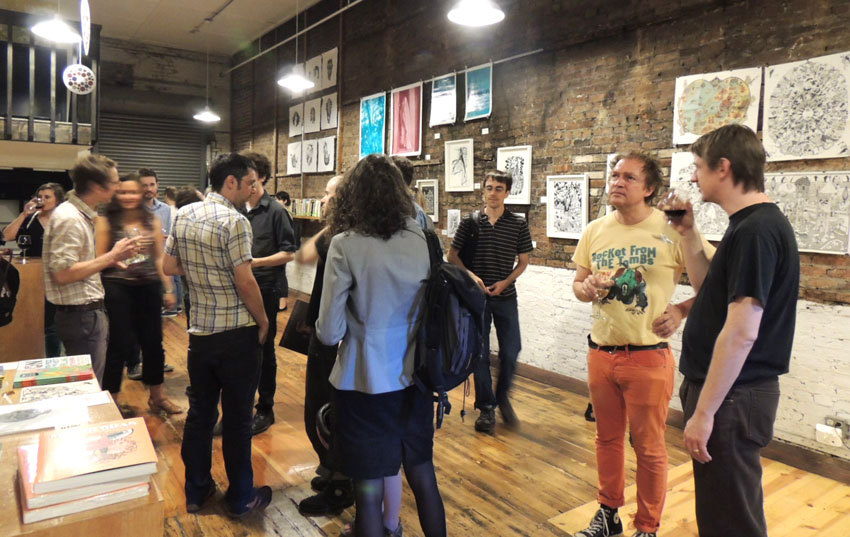 But ! This stirring tuesday was just at its beginning : after the meeting at French Alliance, everybody crossed the Mississipi river and went up north east for getting into the opening of the "Jugglers" exhibition that Anders Nilsen planned for months at this super cool Co-Exhibitions place.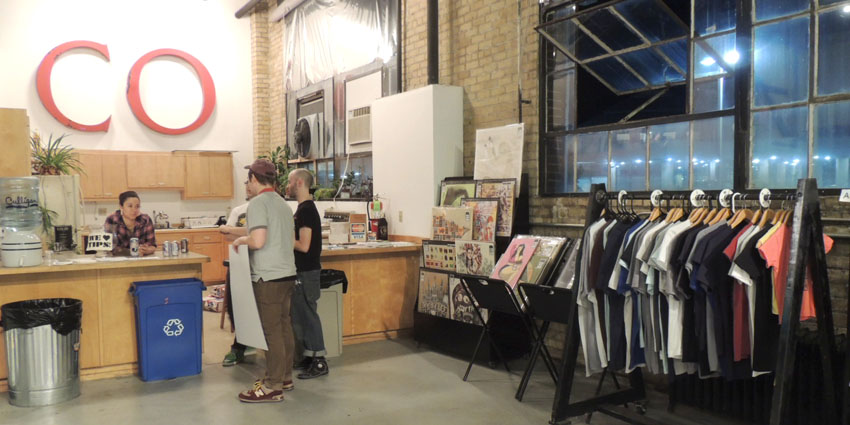 What can we say ? Combining so many talented artists in this dope place was the idea of the year.
"From Sculpture to Animation and Songwriting to Design: An exhibition of 10 cartoonists from two continents. with music by Zak Sally's Pretty Ladies". Well, we were supposed to know how great it got to be. And well, it was !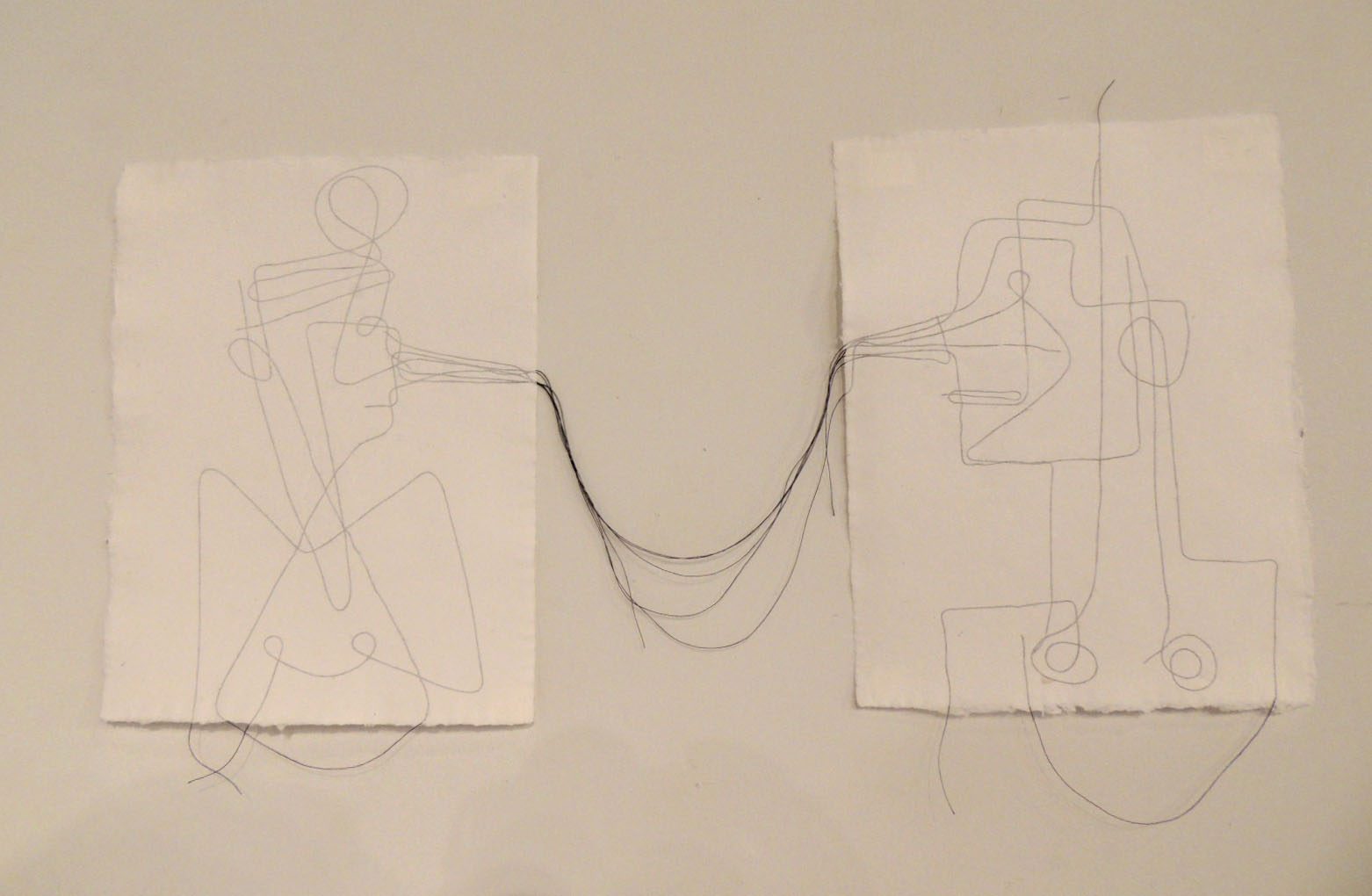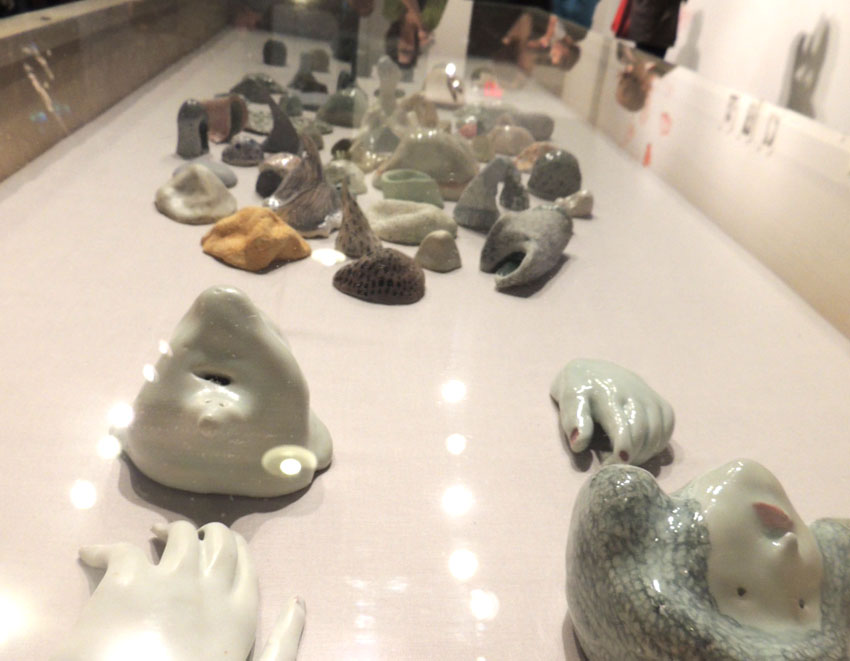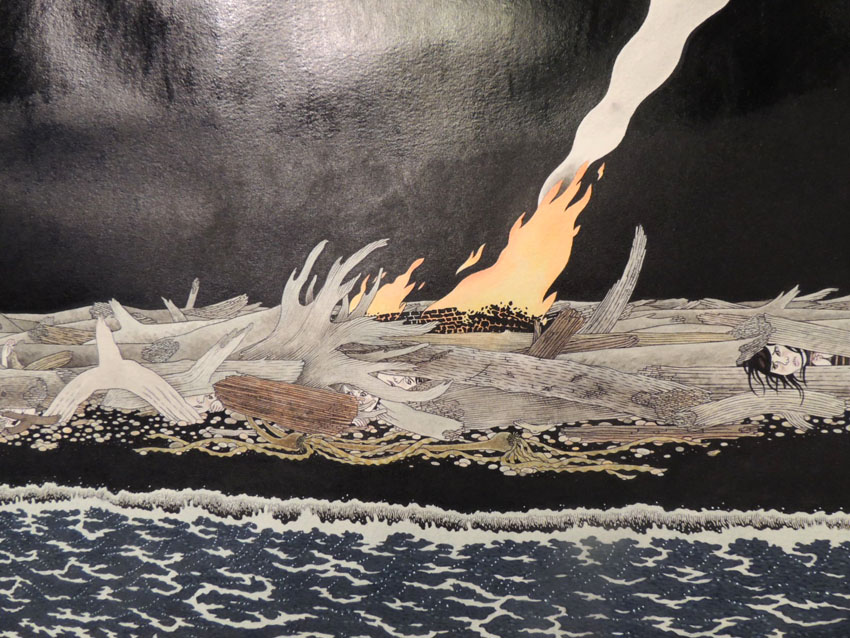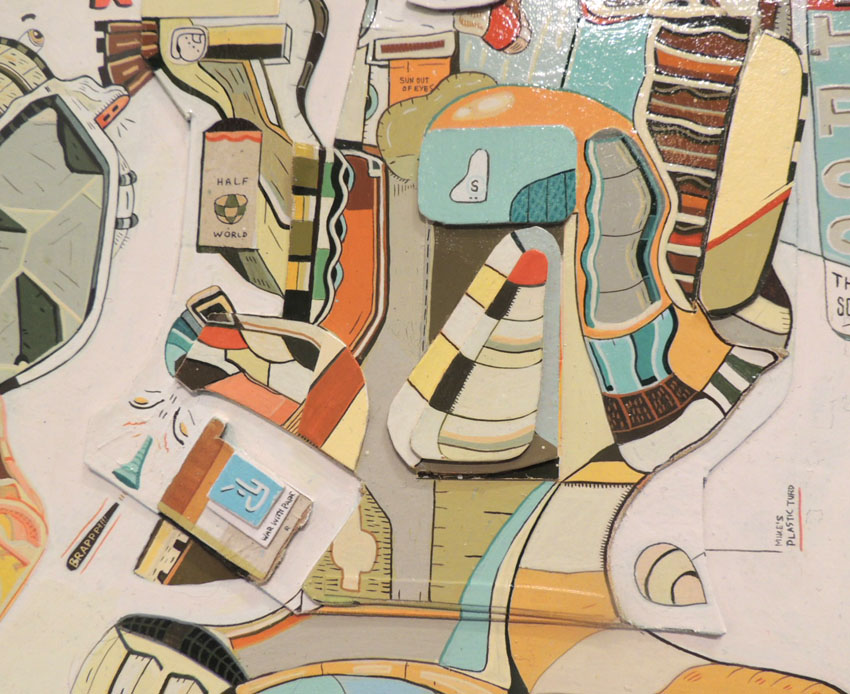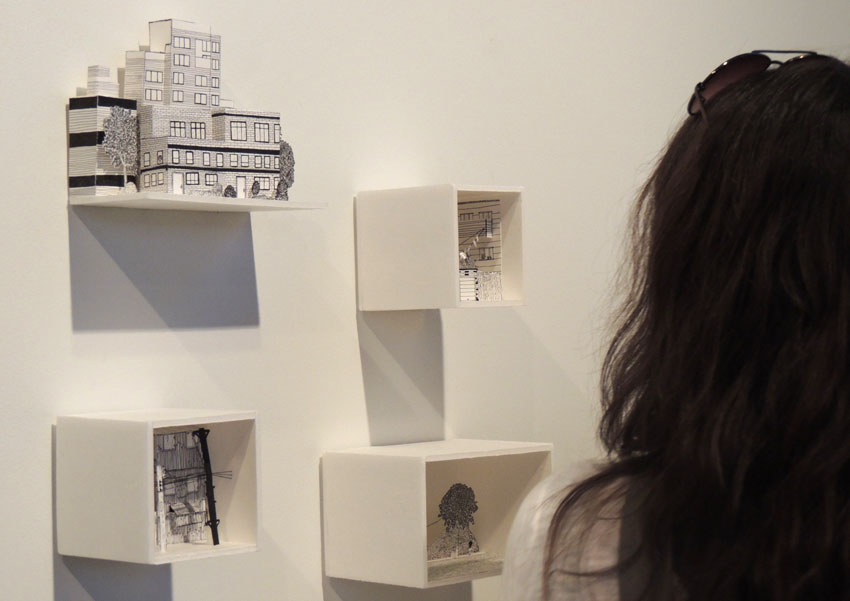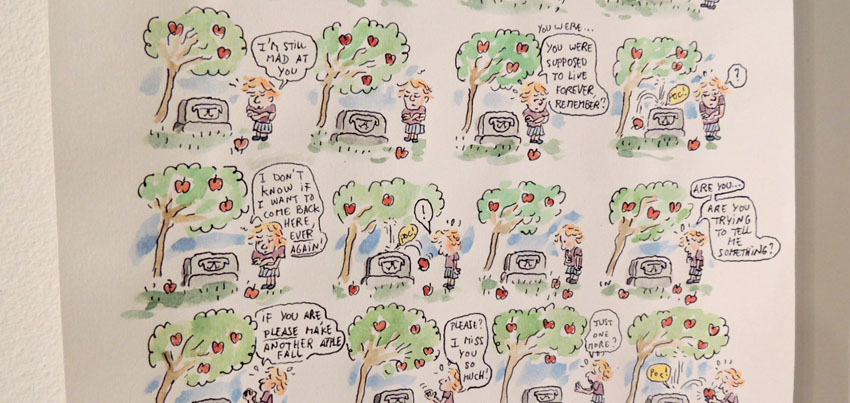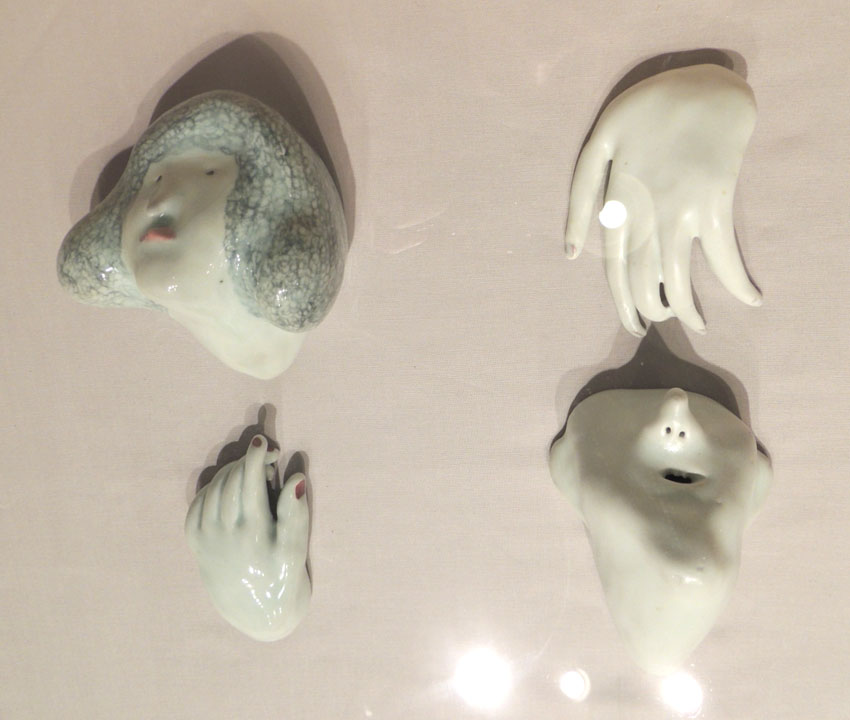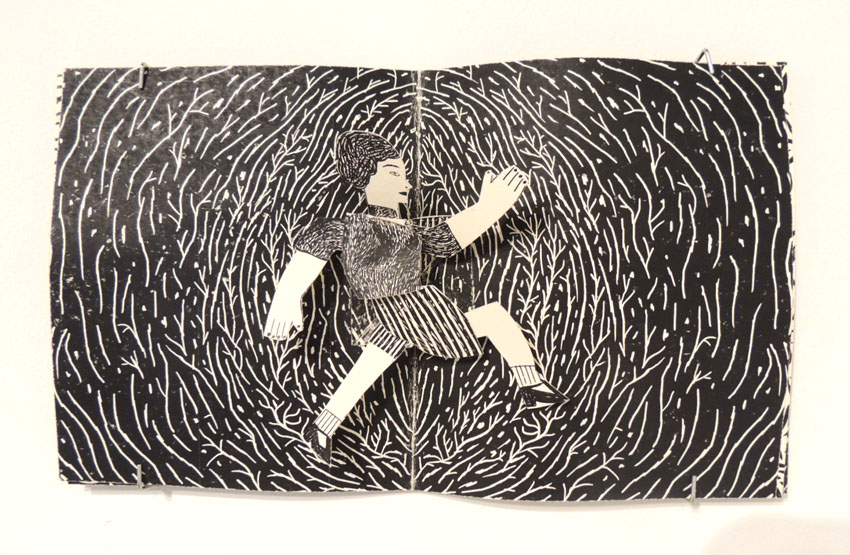 And all of this finished with some impressive live act courtesy of Zak Sally and Shawn Walker : together, they're Pretty Ladies. And they did a set that we'll probably remember for a long time, including some contribution from the public that was asked to draw on some paper wall made for the occasion. The music was a great source of inspiration. And still is.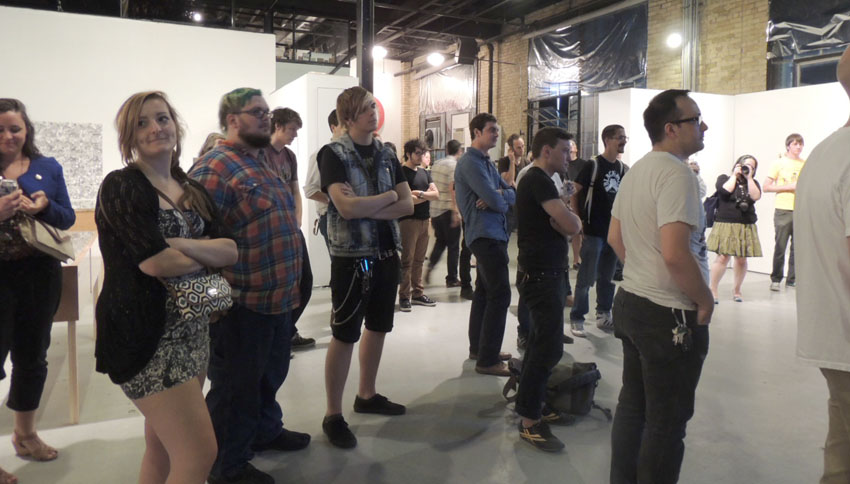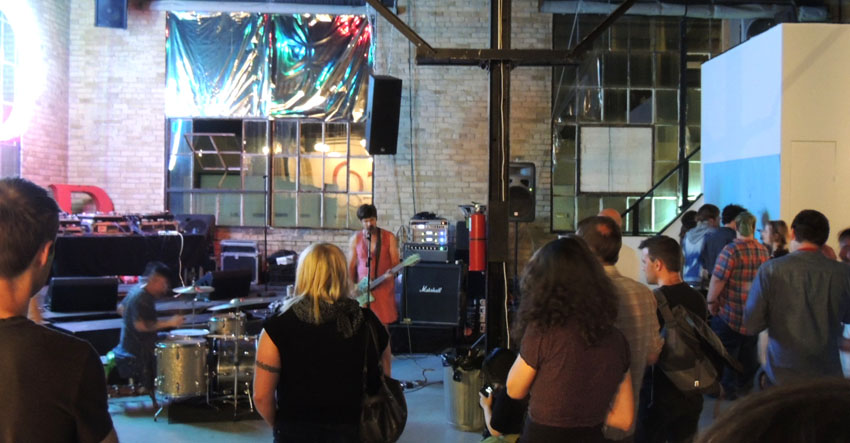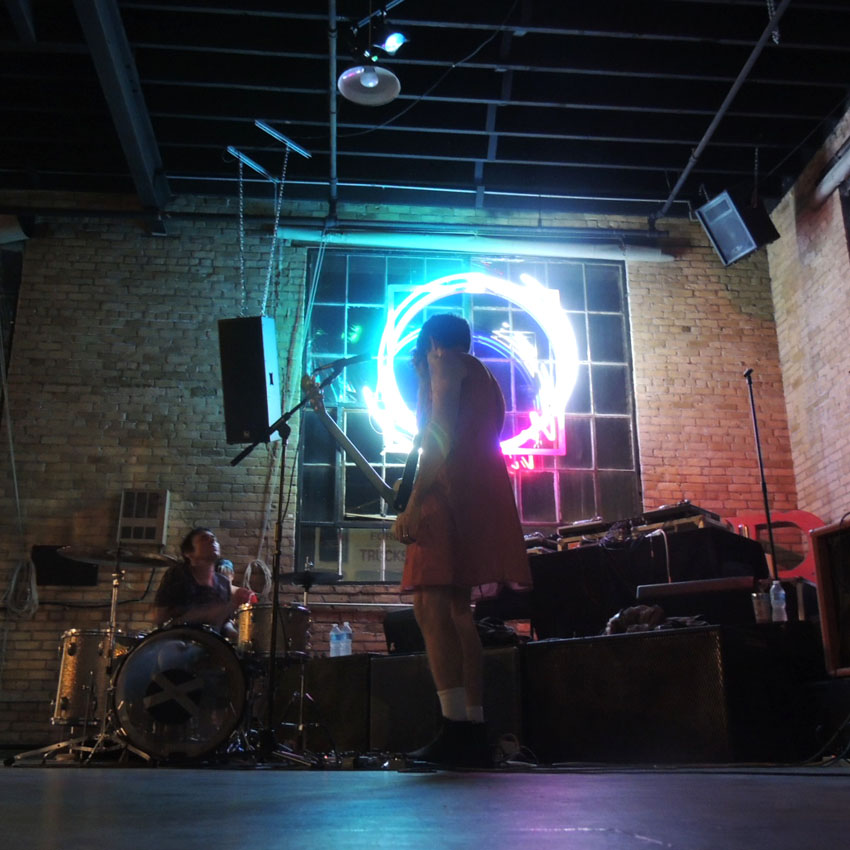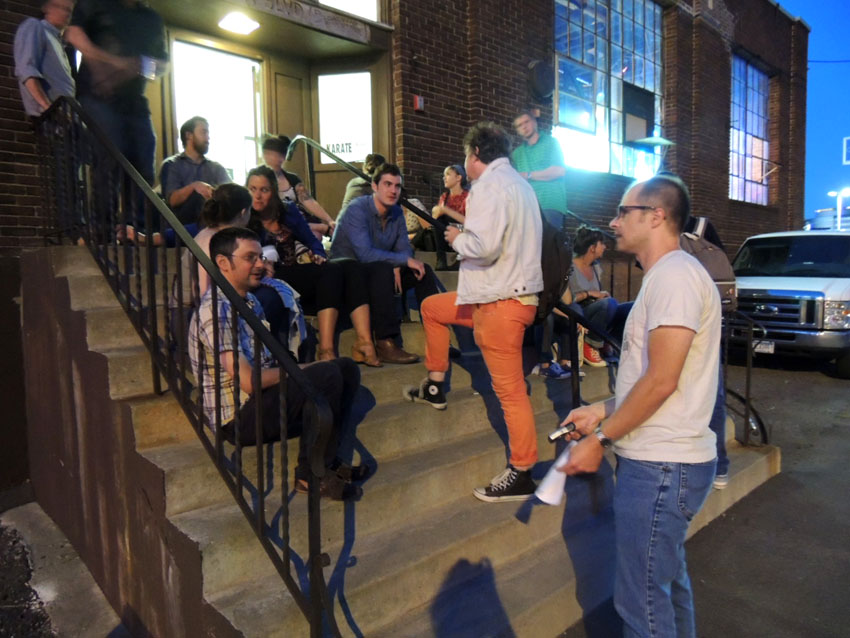 Thanks to Anders, Zak and her Pretty Ladies.
And PFC#4 is still gettin hot and hot ! Check us 24/24 online here…
Insane technology !  Crazy cartoonists ! Free coffee !
Let's go.