This sunday was the very first day of full creation time for all the PFC5 residents.
There was some kind of big rehearsal of our big collective exercise, "the Loop" (with plenty of new added rules !), and the results are soooooo goooood we already think about making some minicomics about it. Crazy narration, insane characters, great storytelling. Impressive session indeed. We'll get more about all of this soon, as the second (and definitive) Loop exercise will starts in the very hours to come. Super exciting !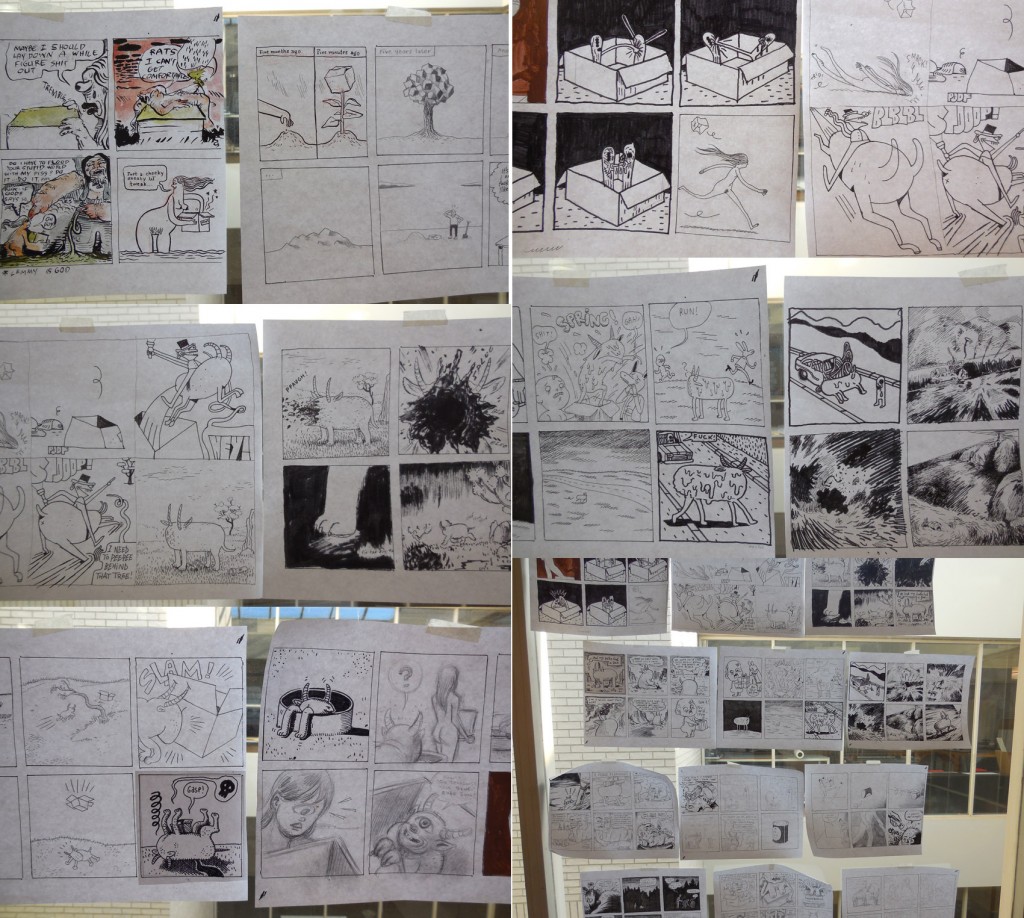 But there's also already plenty of various new exercises on their ways, as some Anders Nilsen "narrative landscape" project that just started ; Zak Sally just dropped a stack of old paper folders and ask the residents to deal with it in somes ways ; and plenty of other great quality stuff, too.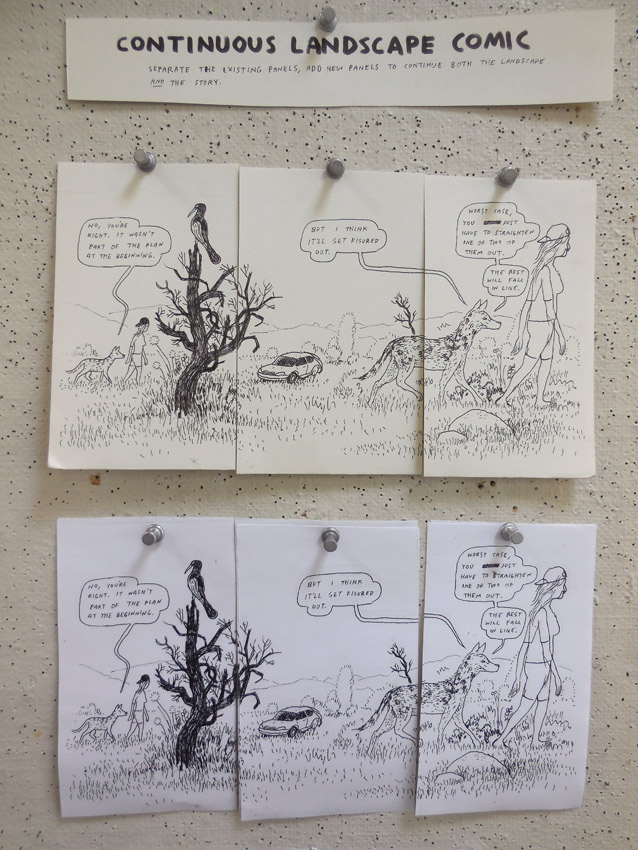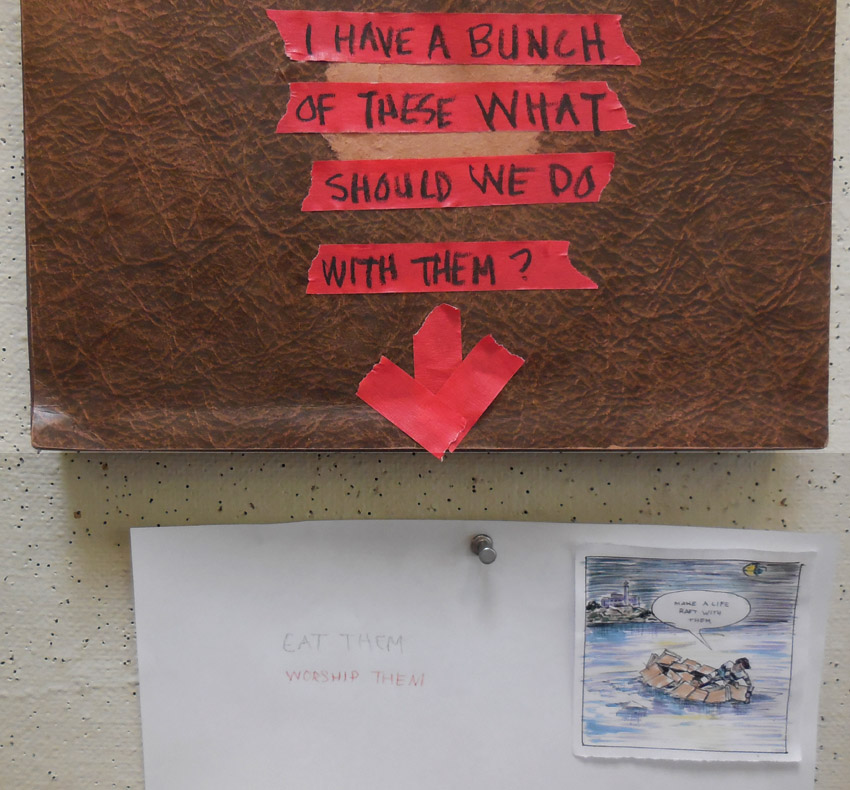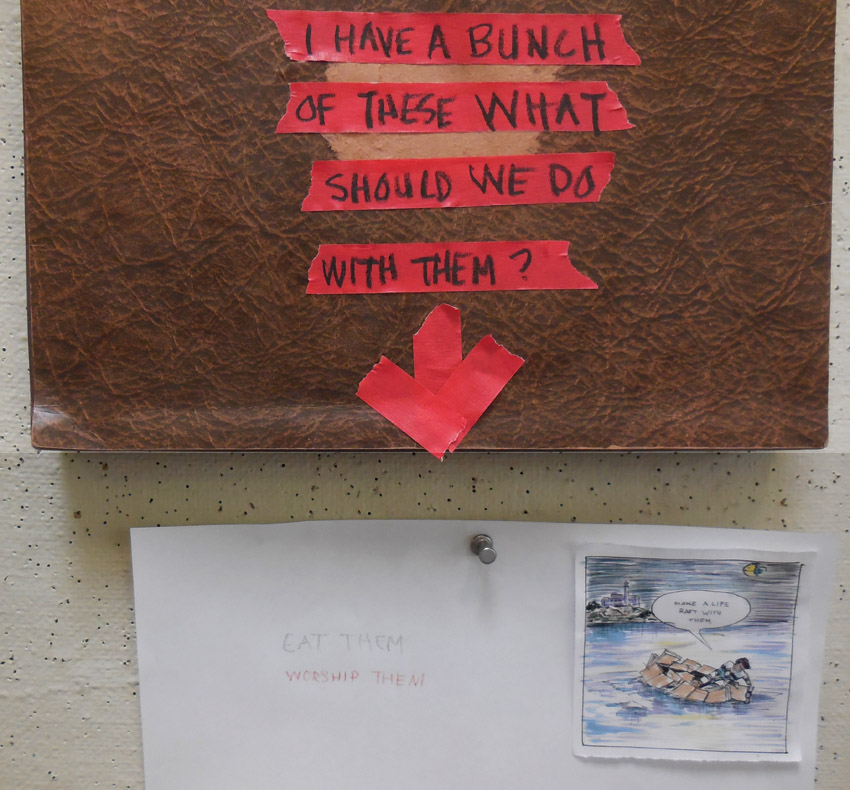 And of course, some classic ones, like the square exercise, for example. If you're into sea food, check the first steps of some impro collaboration between Pierre Ferrero, Pascal Matthey and Charles Burns…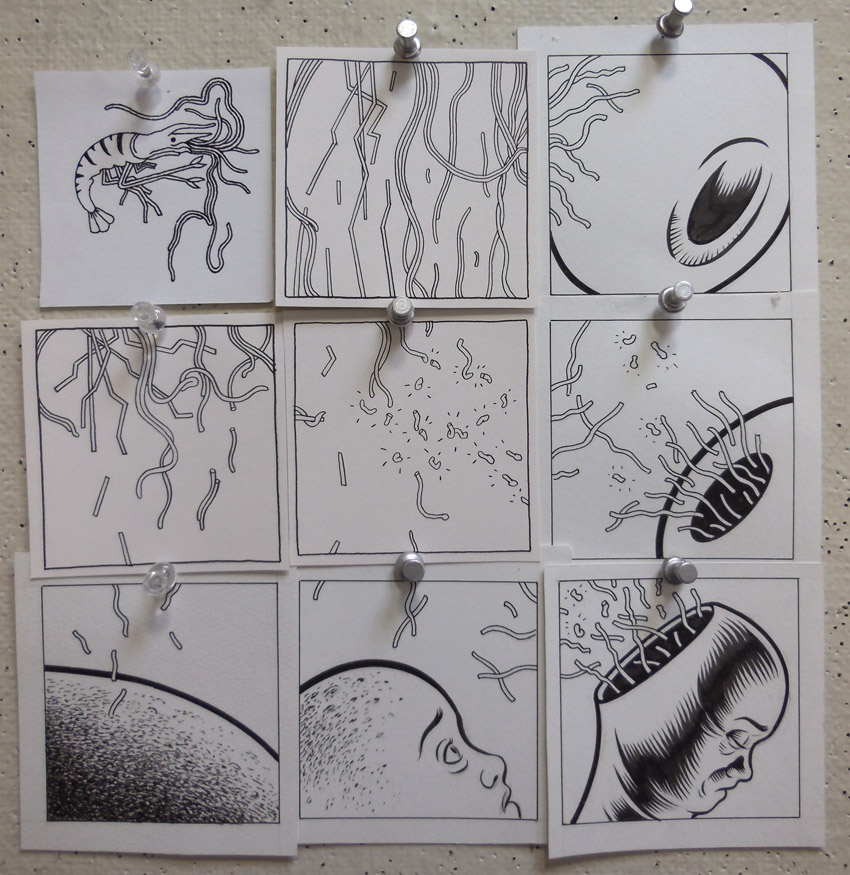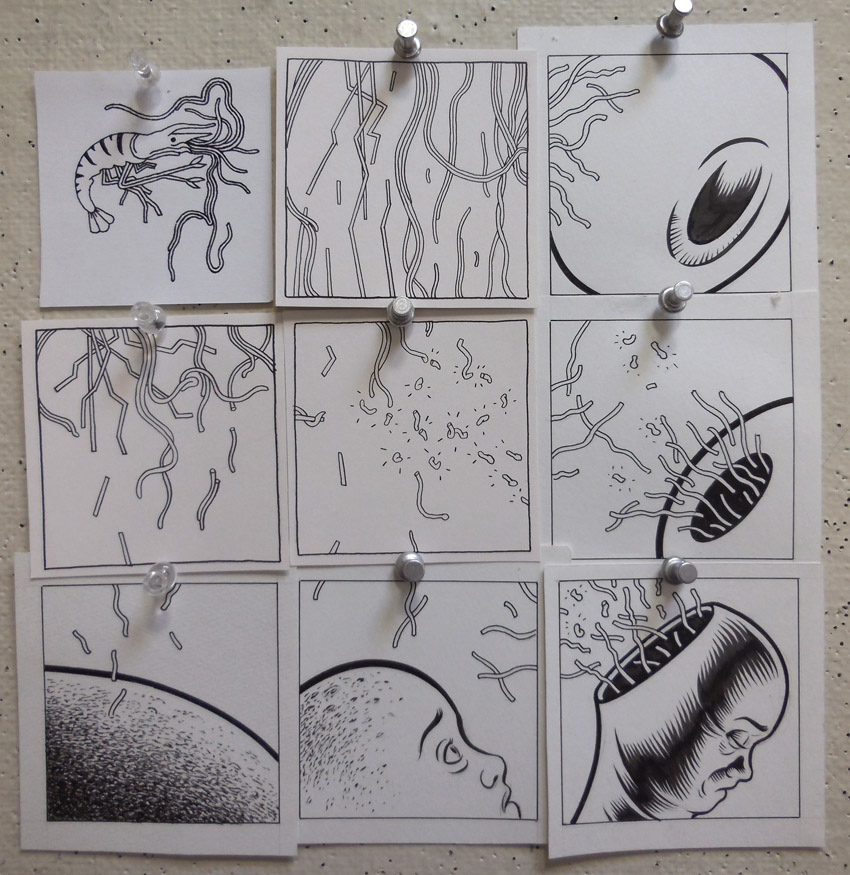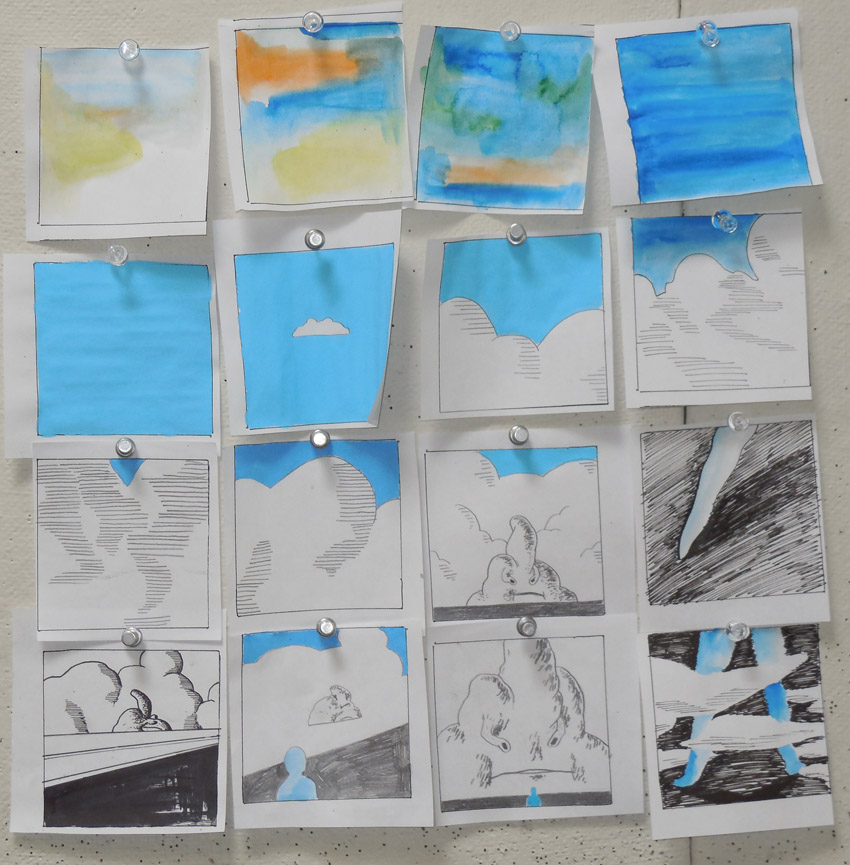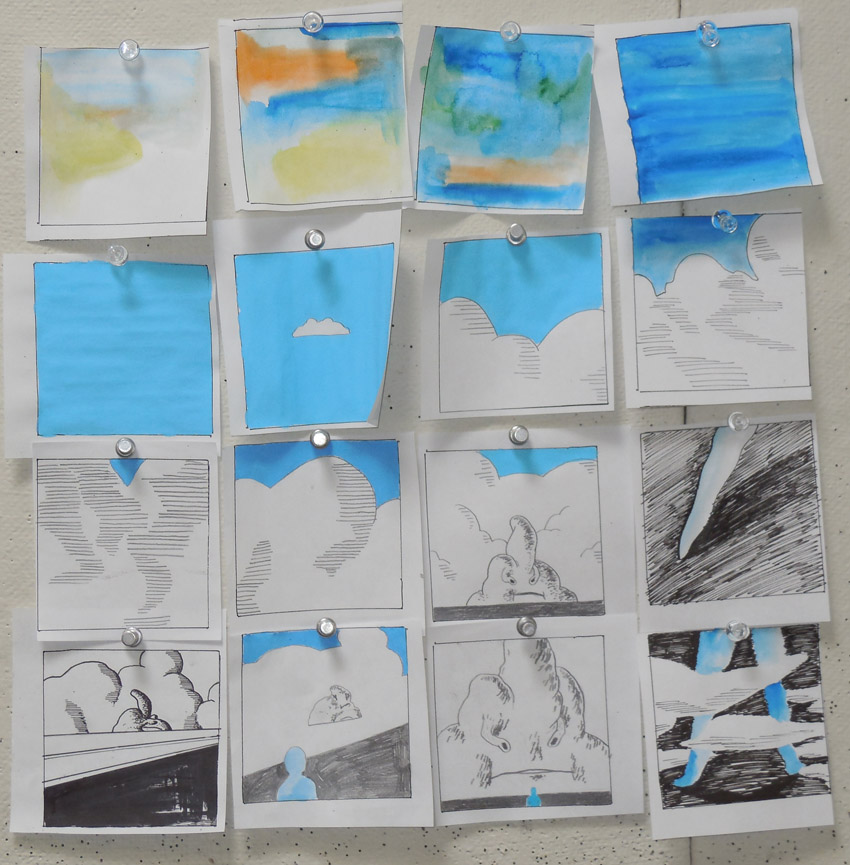 Where all of this is going ? Got now clues…