Although the residency is over, some cartoonists still participate in meetings organized this week in various bookshops in Franche-Comté. Tonight, it will take place at the Sandales d'Empédocle in Besançon.
You can come and talk to Sarah Glidden, Zak Sally and Anders Nilsen at 10.45 pm.
Just before, at 6 pm, the opening of "The Lost & Found", Anders Nilsen's retrospective exhibition at Seize OGS.
Don't hesitate to come and see, especially if you didn't manage to come at the Saline this weekend. The exhibition is running till November 17.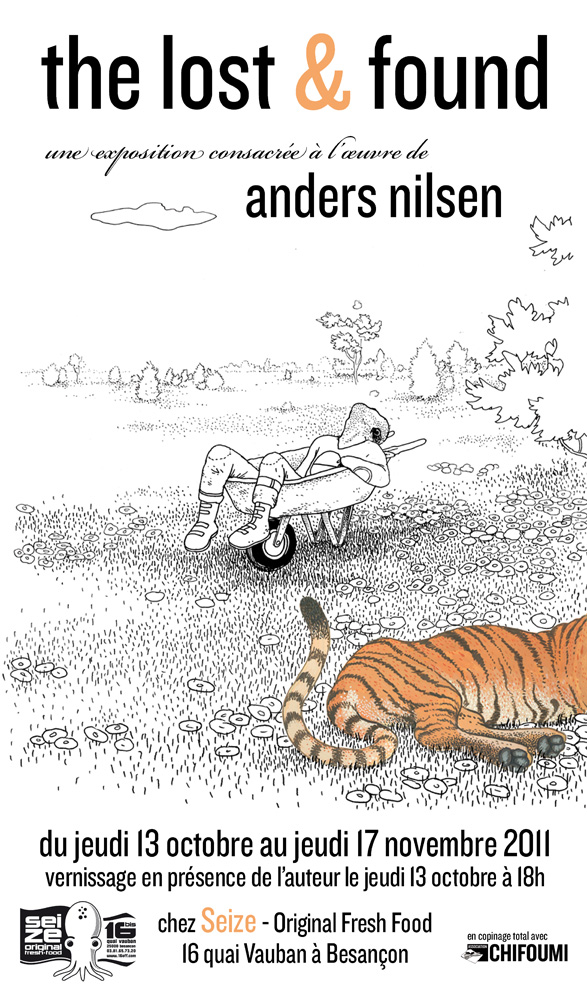 Guided tour of The Lost & Found by the artist Anders Nilsen.