Thanks to all of y'all's help PFC 5 is funded with time to spare!
But lets not let that momentum die! Now is the chance to start laying the foundation for PFC 6 so we can keep exploding the boundaries of the comic art form.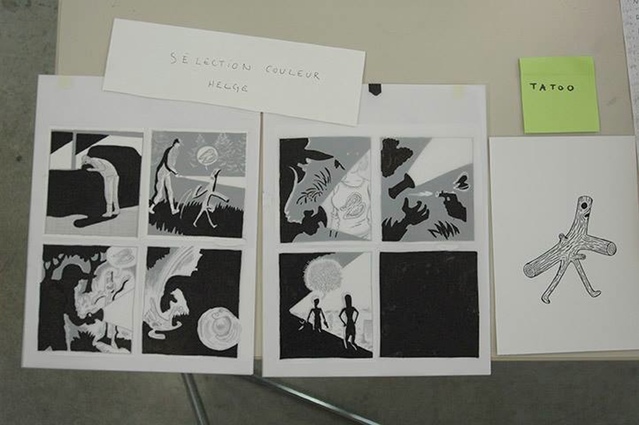 AND, as a thank you, we have a few goodies to announce! The first is that our 26-ish page book is now going to be a beautiful 48 page monstrosity. The book is coming together beautifully and the covers are being screen printed as we speak, so keep an eye out on our Instagram (@pfc5usa) and twitter (@pfc_usa) for updates!
The second announcement is our first stretch goal! If we reach $7,500 for the kickstarter we will be releasing a digital book of some of the best 30 minute restriction comics done by the artists during the week of PFC. Anyone who donated $30 or more would receive a copy through email ! These comics are very rarely seen outside of the residency or gallery setting. Here's a sneak a preview of a couple of those comics and the exhibition space!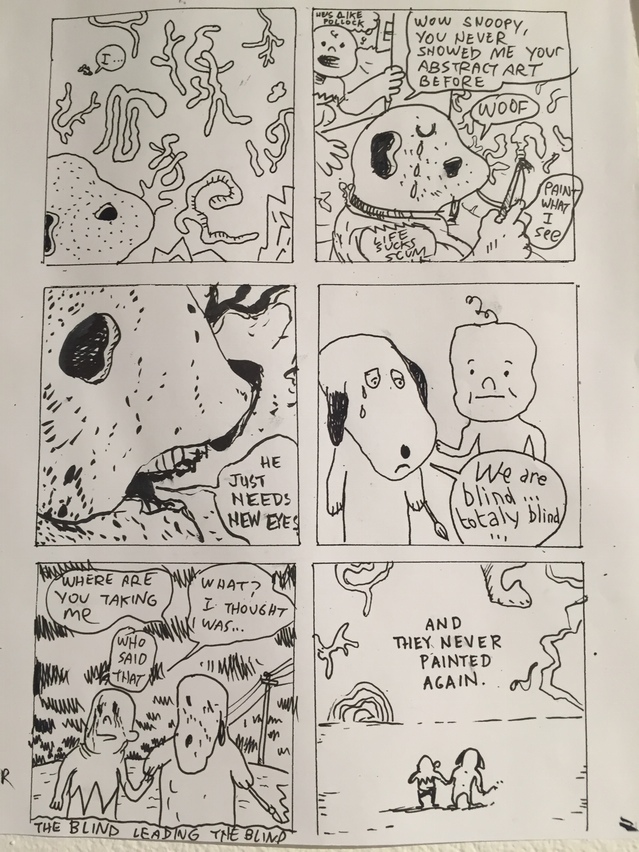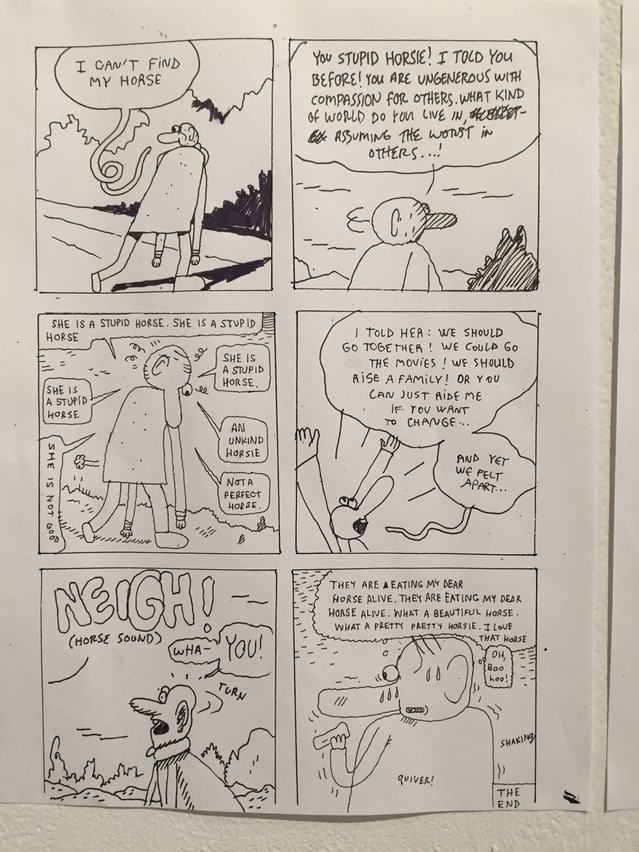 Thanks again for all your support, we could not have made this happen without all of you!