The Phone exercise is going well, there's even three that are in work in progress. The idea is quite simple, a first author draws a first panel then give the page to another author who copies the drawing in the following frame. Then, the second author hide the first panel with some post-it note and then pass it on to some third player. And then again, etc.
Once the whole page is done (sometimes, all the residents did their own piece on it, which makes a +20 frames), we get out all the post-it notes and check/compare the drawing evolution.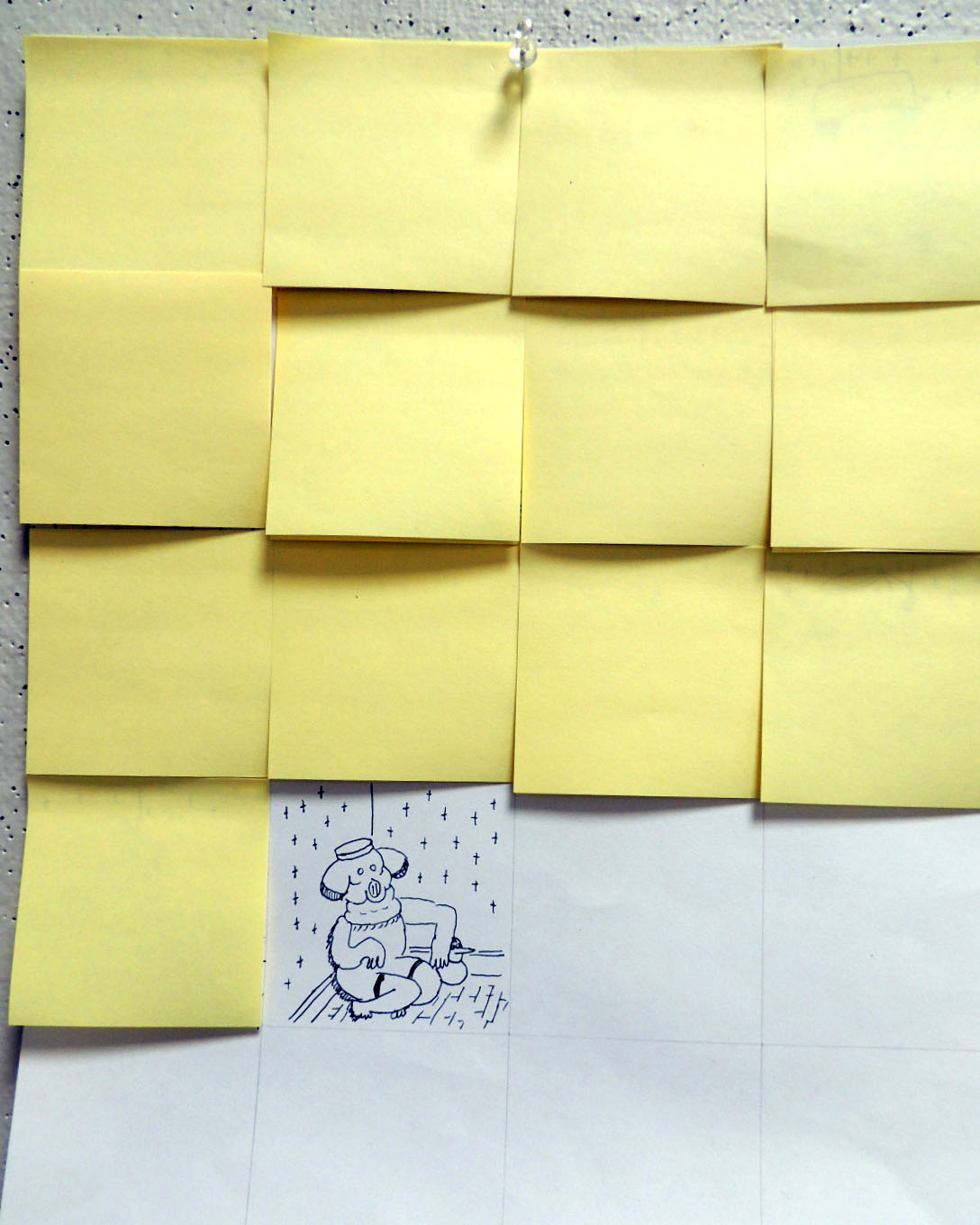 The Phone Exercise.
Max de Radiguès offers an exercise that try to makes american and european residents working together : one author is doing the first frame, the second one is shared between the author and Max. Then the third one is done completely by Max.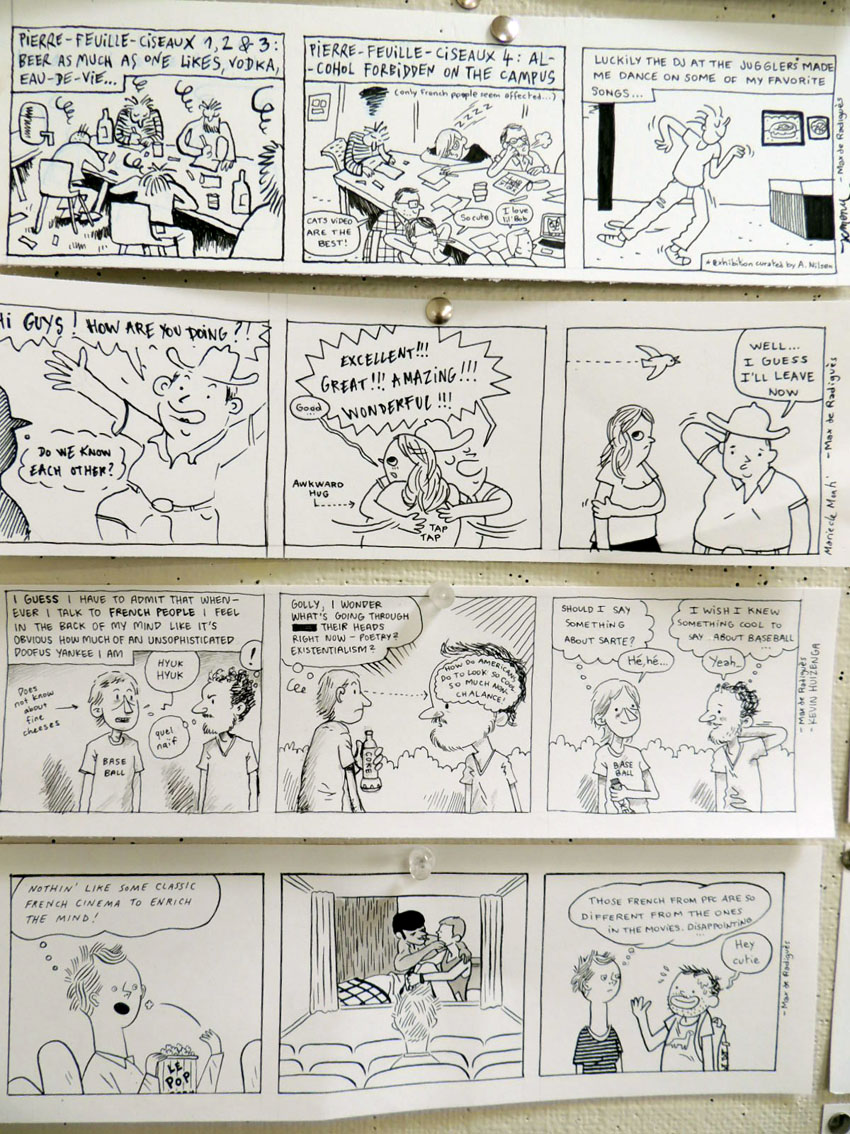 Strip France/North America by Max de Radiguès.
The playtime by Marc Bell : no exercises, no constraints except for : a narrative form, a definite size and that's it. Art, tools, theme are free, and we saw some followings by Jim Rugg, Anders Nilsen, Geneviève Castrée, Benoit Preteseille, and Pierre Ferrero.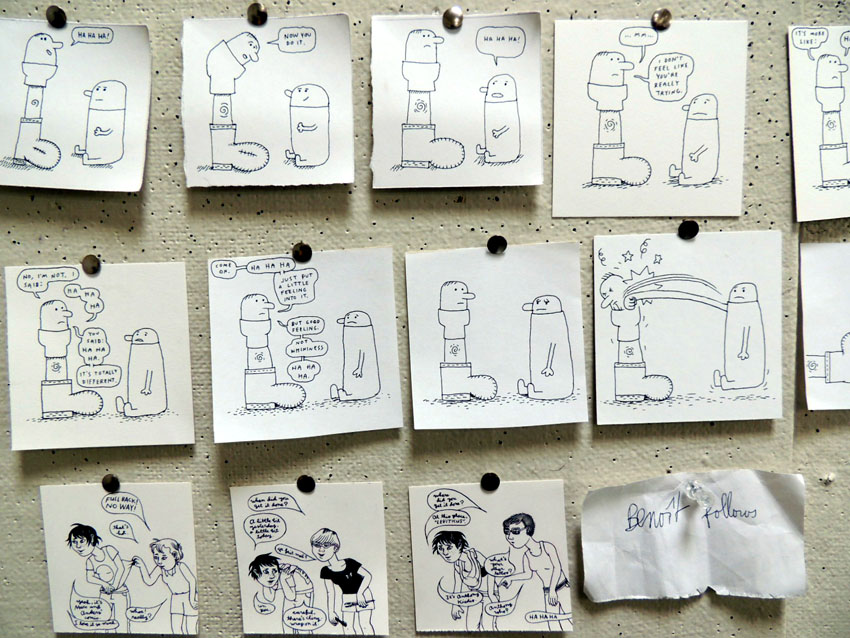 Playtime ! By Marc Bell, Anders Nilsen, Geneviève Castrée, Jim Rugg, Benoît Preteseille, Pierre Ferrero.
More soon !