Before the beginning of the residency, we had already started to work on what would be one of the final printed objects.
To achieve this, Sandra (the head of the printing workshop of la Maison du Peuple de St-Claude) has been interacting with Renaud Thomas who, among the authors, seemed the best to settle the framework to be used in this session.
We have built a dream-team of screen-printers ready to struggle with the opacity settings and thickness of the paper by gathering Sandra, Laura, Guillaume and Lucas from La maison du Peuple and Emilie, Beebee and Rom from Chifoumi.
Among the exercises and fanzines that will pop up this week, the main part will look like a 36 pages screen-printed booklet featuring an embossed, perforated and printed cover with wood typo.
The authors are not left out : the fanzine includes 2 stories designed under constraints derived from the Chifoumiste exercise 'The Loop' and spiced up with some ingredients conceived, drawn and inked by all the authors of the residency.
More details to come… You can get an idea of the project in the video posted yesterday.
As for now it's 1.30 am, the authors are working on the two-colored second part of the screen-printed booklet. We were willing to support them but went to bed…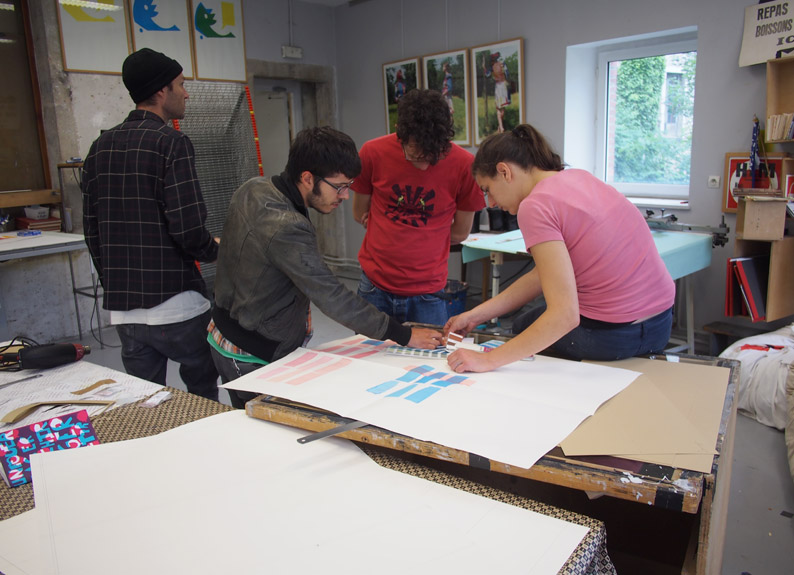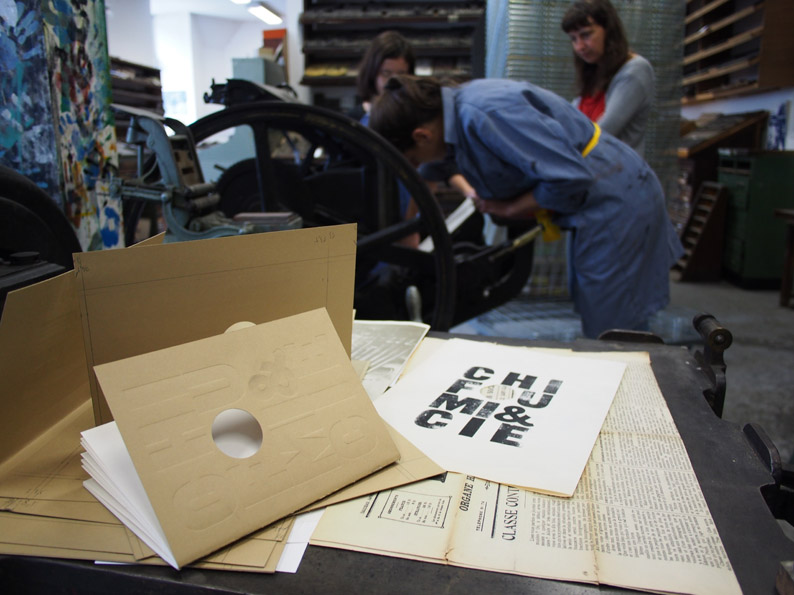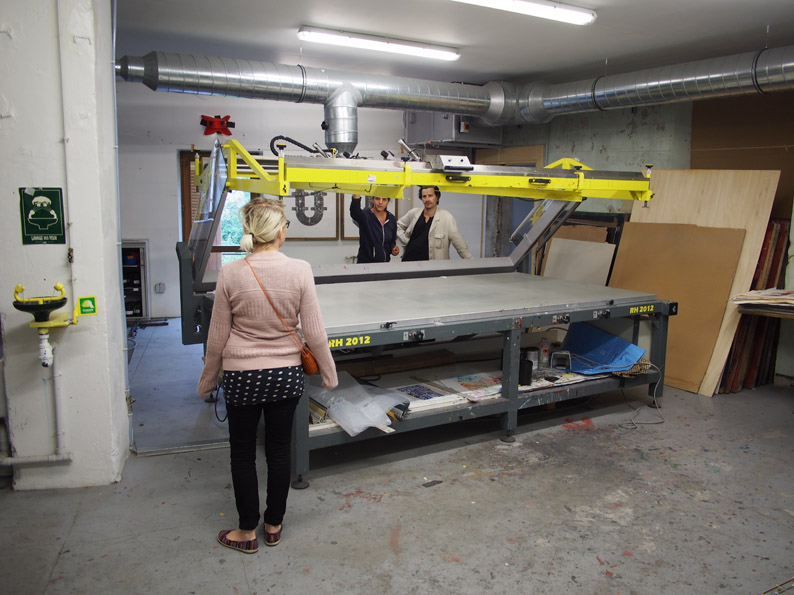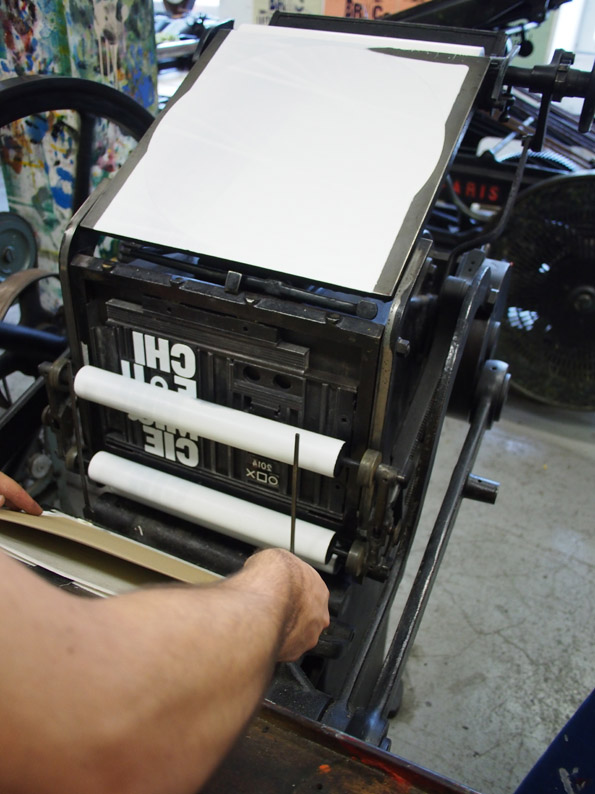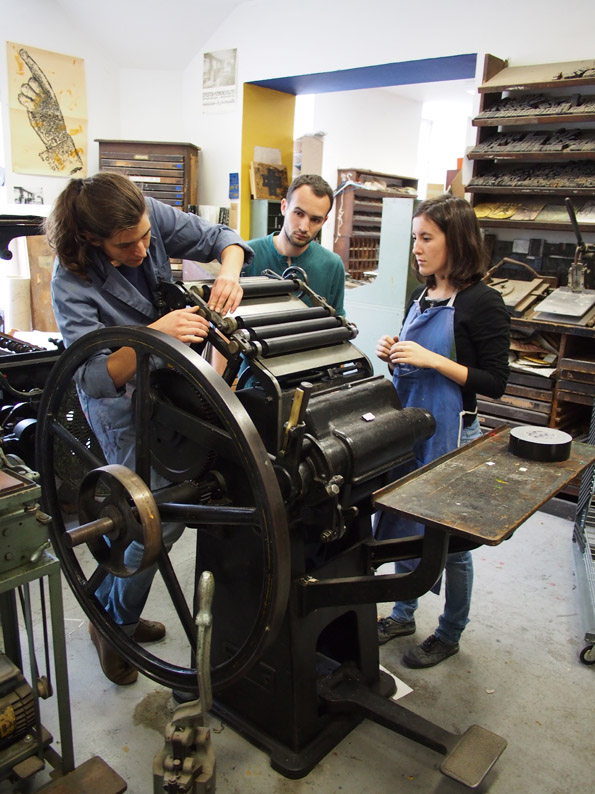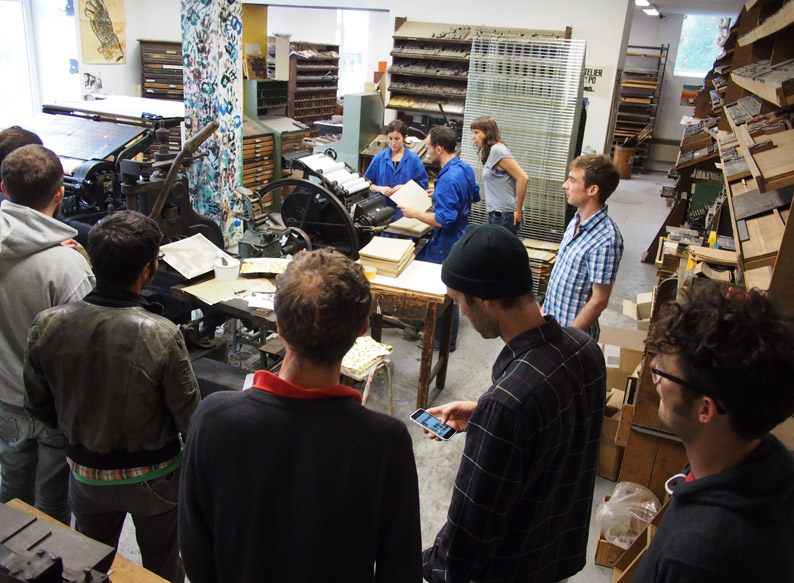 More real soon !