We are doing our best trying to make things in order.
First things first, we'll close this crazy and hectic PFC5 chapter and send to all our kickstarter pledgers what they are patiently waiting for : books, posters, prints… Everything should be finished quite soon now, and after that will come the holy time of shipping everything. More soon about that !
Meanwhile, we are currently working on our next collaborative and collective creation moment : some new, improved 24 hours comics day session, complete with new constraints and, more than that, some weird specific twists, à la ChiFouMi. We don't wanna tell you too much about it now, cause authors that will be part of this mess should get the surprise, too. This under constraints project works so much better then…
And so, some good news : we are more than glad to tell you that ChiFouMi is back in the magnificent Saline royale in this quiet little town of Arc et Senans ! Those who follow what we try to do with ChiFouMi already knows that PFC (our main project) was born a few years ago in this very place, so you can imagine how happy we are to have this little project happening there, once again (even if it's something really different -and smaller !- than the previous PFCs).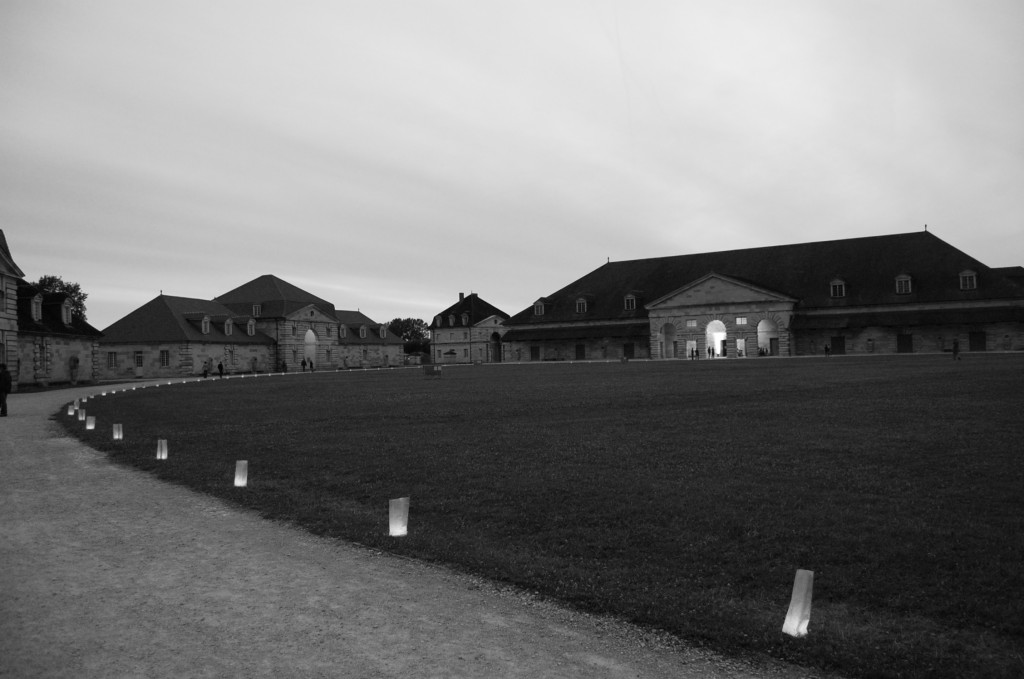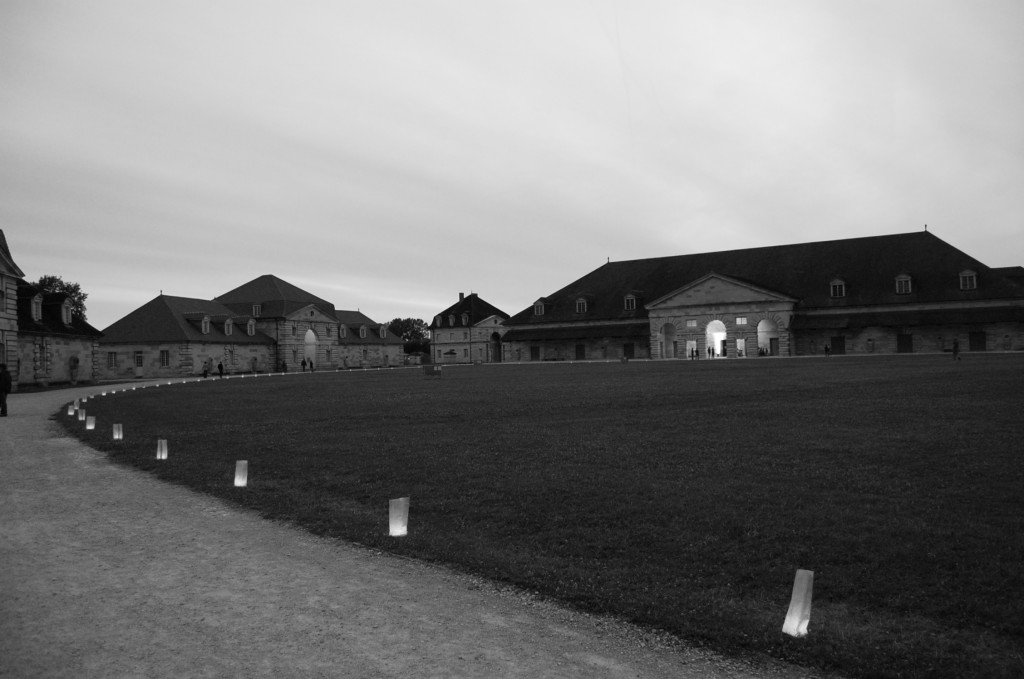 So here we are : who want to be part of this rendez-vous ?
Two options :
1. You can be part of this creative mess and come here with us from november 7th, saturday morning (before 10 am) to november 8th, sunday afternoon (around 5/6pm).
Because this session will be a particular one and that we cannot imagine having 60 authors at the same time, we'll try to make a shortlist the most accurate and relevant than we could do. Based on what ? On the way we feel like people can use this moment we are producing. It's of course super difficult but we assume that you'll let us know about why we should enjoy this moment with you. So : let us know !
Either you are a famous well-known author that published plenty of books OR some young upcoming artist that just did 2 pages in some underated self-published collective zine, we really don't care : all previous ChiFouMi events are mixing differents experiences, different kind of people. That's one of the main goals behind all of this. Creating together, or die alone.  😉
2. Thanks to our good friends from Bruxelles, GrandPapier, it will also be possible to be part of this by working from away (from your home, from your studio, from your classroom), at the very condition that you could be part of another bunch of distance participants (+3 people minimum : 4, 5, even more is ok too ! But 3 as the smallest group). We'll let you know more soon about that, but as you guess, it's all a mater of specific constraints…
Of course, this week-end will be the right moment for offering a few things to the audience, with some short workshops (under constraints creation, silkscreen session) playing with the 24h results ; some screenings ; some meetings and talks and panels with authors ; some little ephemeral bookstore as we like it. And so many things…
So, into the idea ? Please drop us a word through email before 2015, september 21st, and we'll get back at you super soon and let you know. What we can tell you for now for sure is that we'll provide food and places for sleep in the very Saline during your days here. And please let us know if you wanna be part of the main thing at the very Saline, or if you're more into the idea os doing it from some other place (see above).
More very soon about this whole project !