The following exercise is a variation of the "Square Square Square Square" exercise appeared during Pierre Feuille Ciseaux, one occurrence of which even became a beautiful book published by Polystyrene Editions.
Four authors participated in the example shown below, for which new constraints have been added: this is not the final form but you can get an idea below…
An author draws a box (1).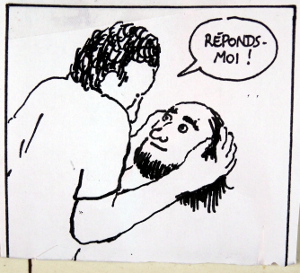 Author B replies with three boxes surrounding the previous one along the upper and right edges, taking care to obtain a readable overall result as for a classic cartoon (2).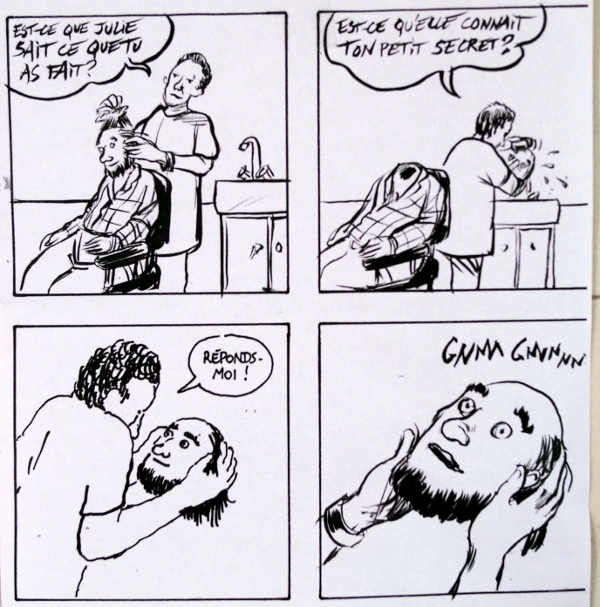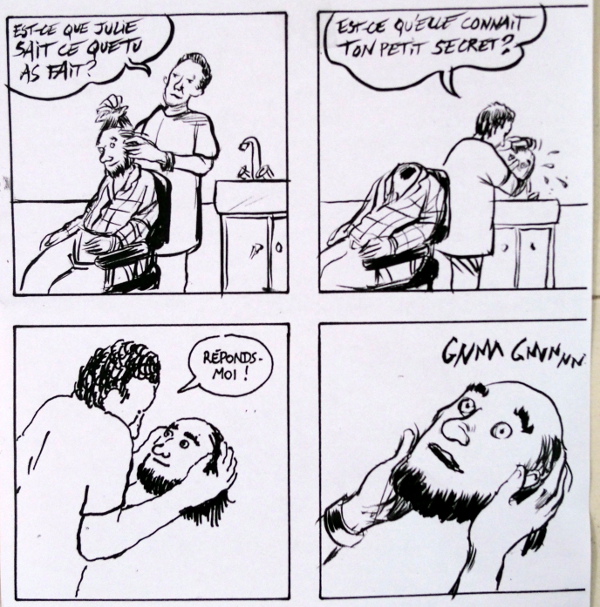 The variation with respect to the original exercise is the following: Author C draws five boxes along the left and bottom edges, always respecting the overall readability of the result. (3)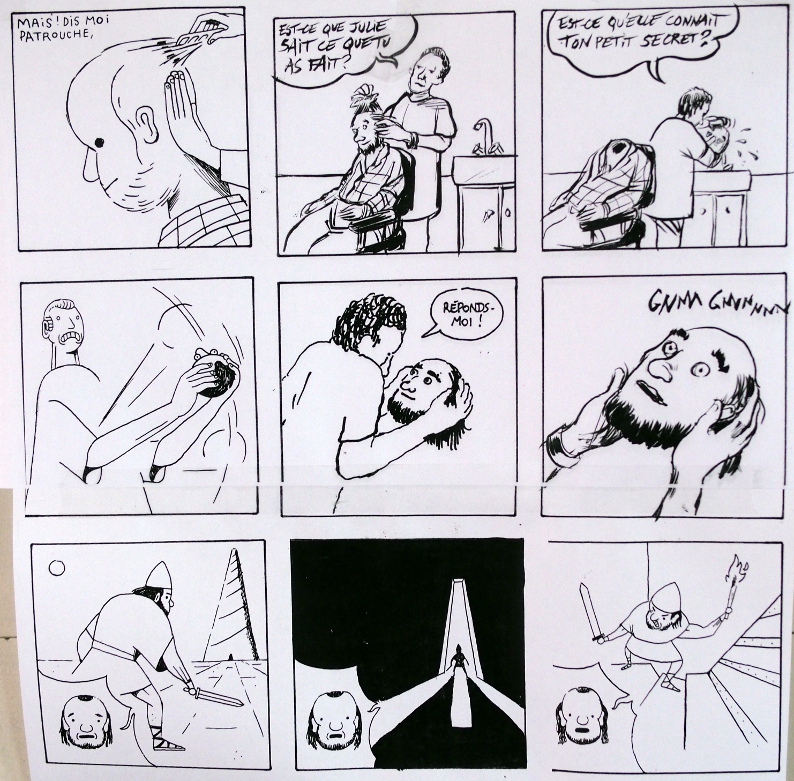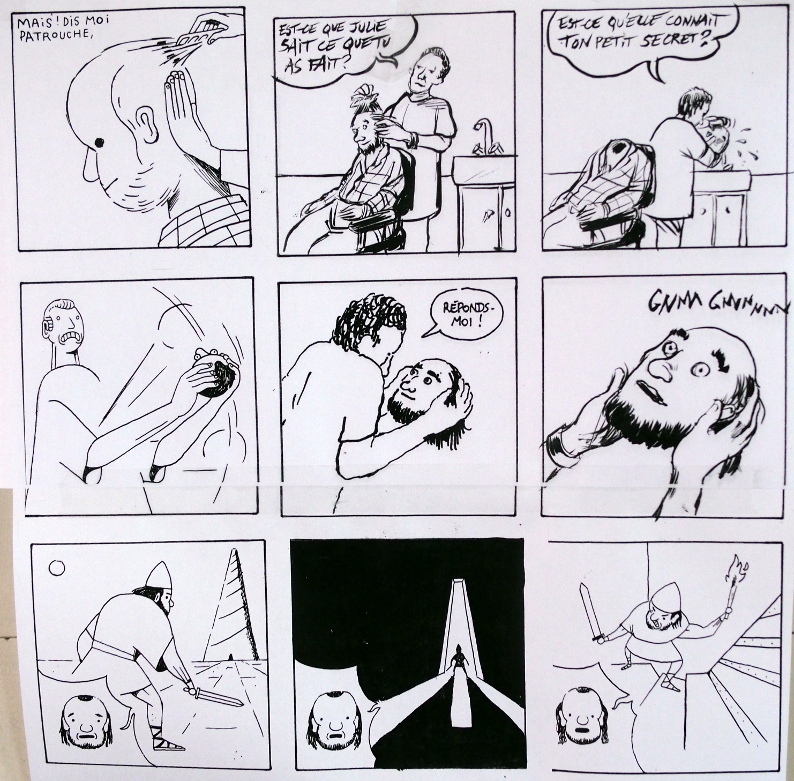 The following replies alternate: top and right edges (4) and the left and bottom edges (5). The initial box is thus central in the final composition.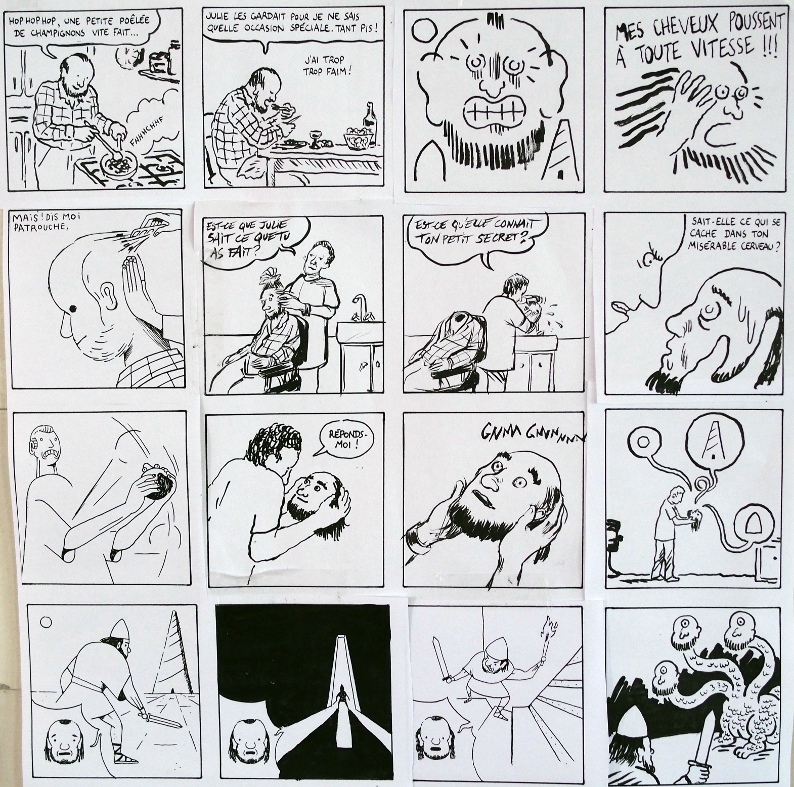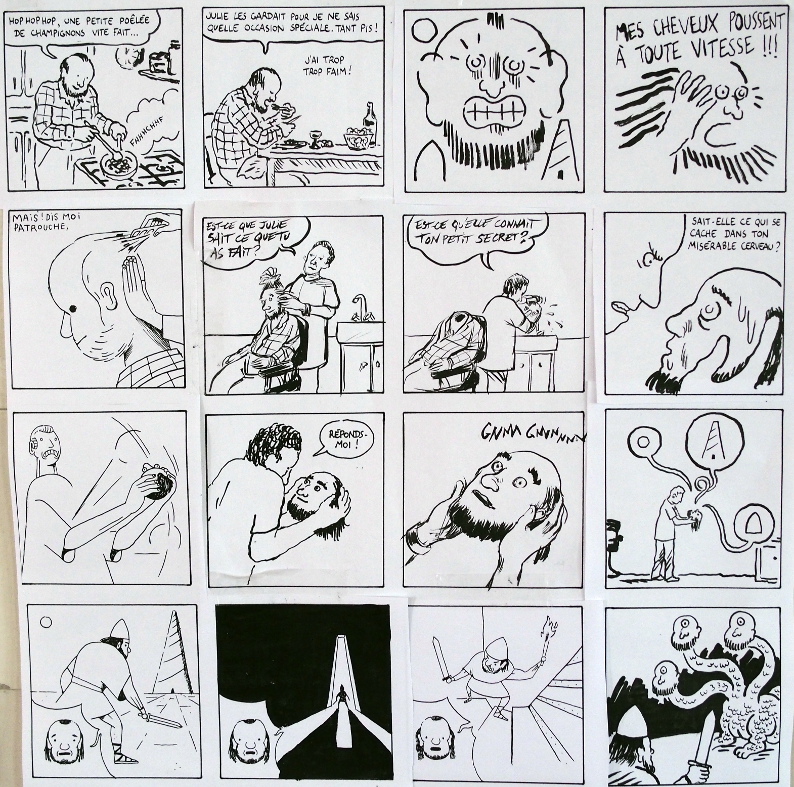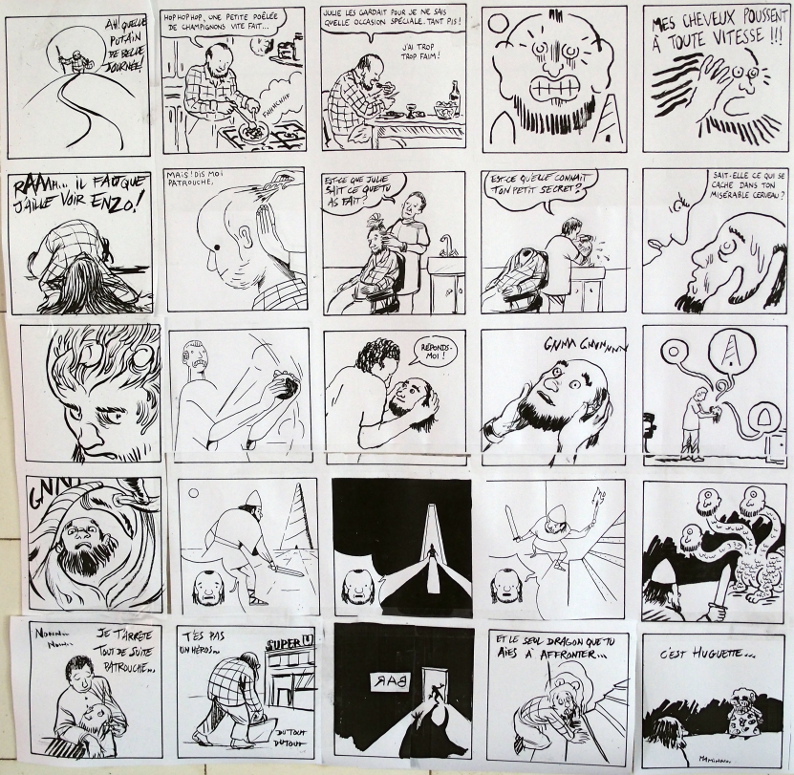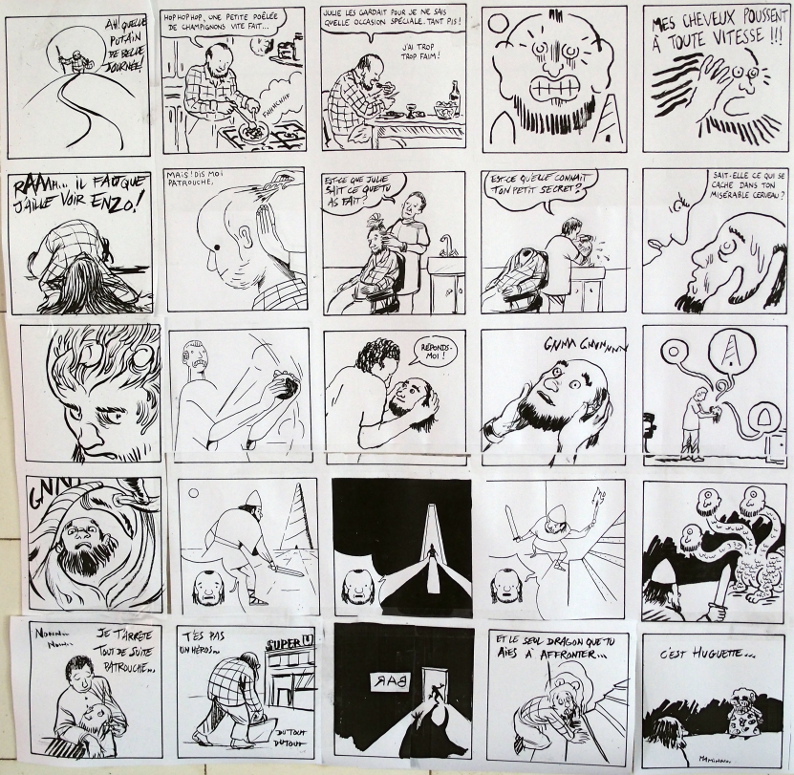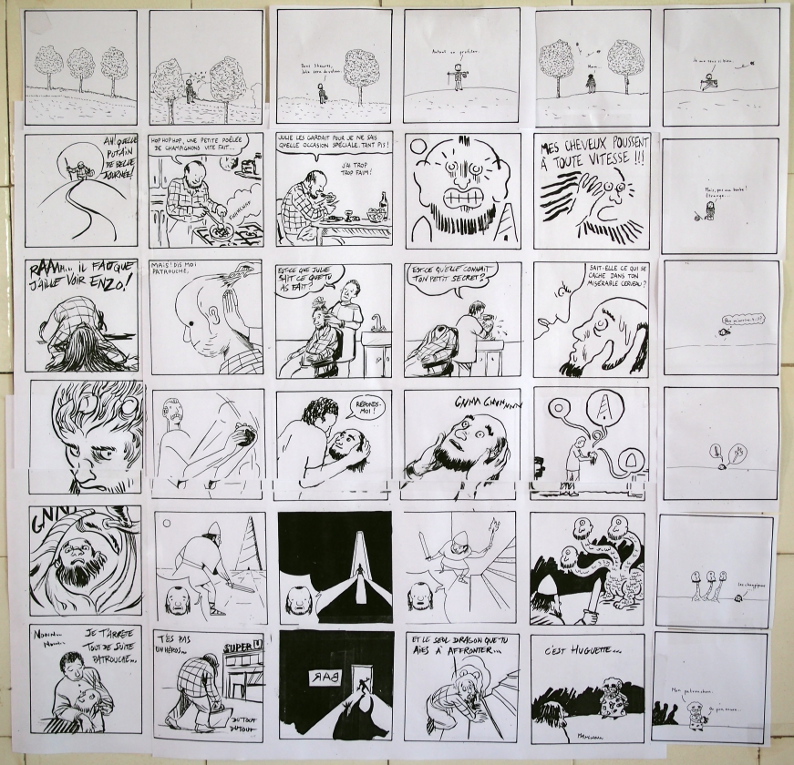 For the above session: (1) LL De Mars; (2) Benoit Preteseille; (3) Pierre Ferrero; (4) LL De Mars; (5) Benoit Preteseille; (6) Emilie Plateau.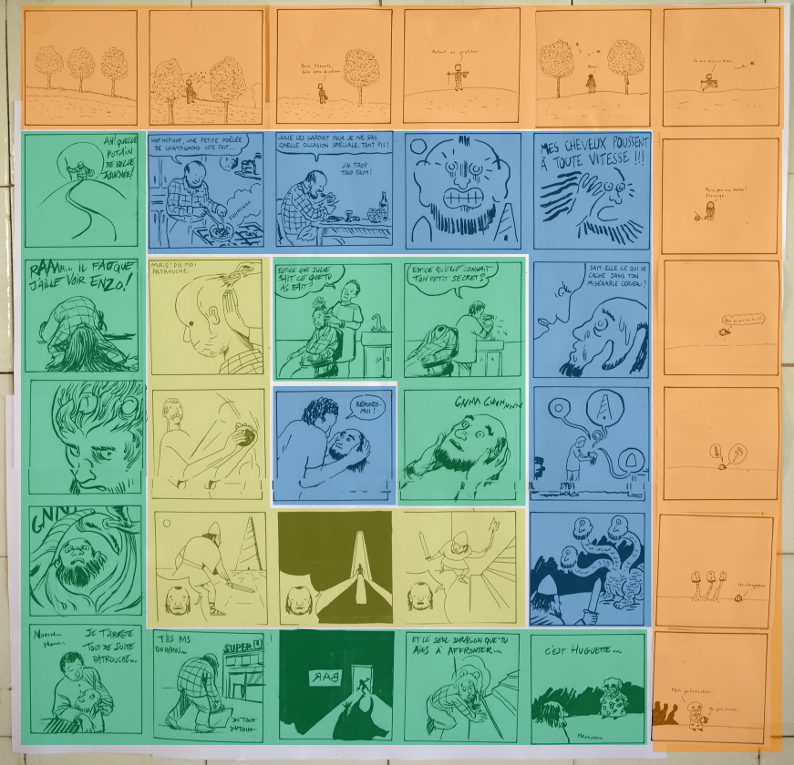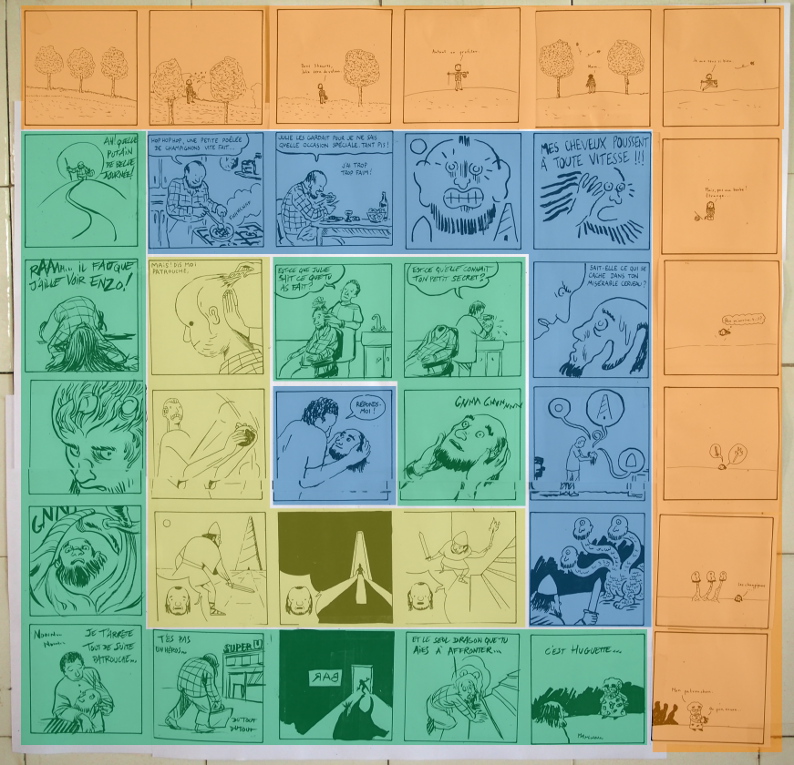 Along these lines, several versions have been tested: two in French, one in English and one without text.
More coming soon !