We have settled a small book store which should delight people that will show up during the week-end of restitution : fanzines, books from the alternative circuit and micro-publishing… There will be something for everyone, we'll do our best! (see the full program here) Once again, we thank our colleagues at Zadig bookstore in St-Claude and Mine de Rien bookstore in Besançon for their help.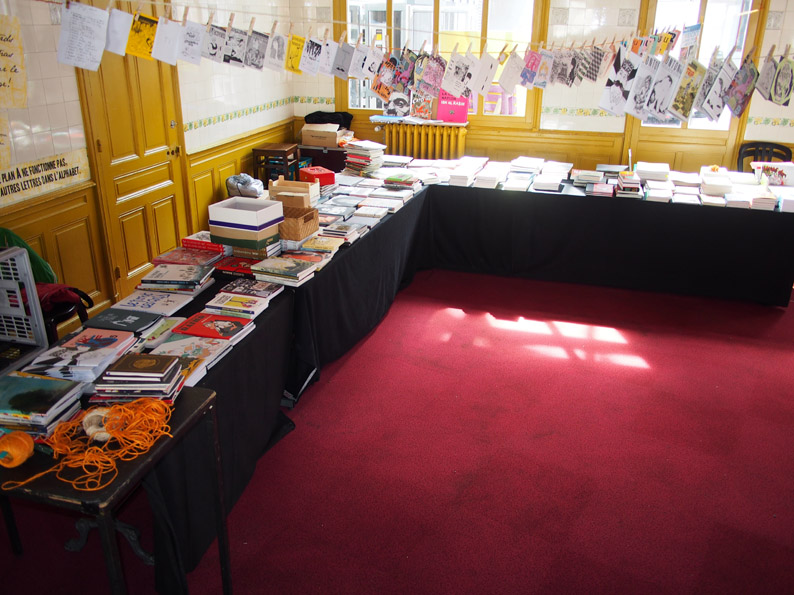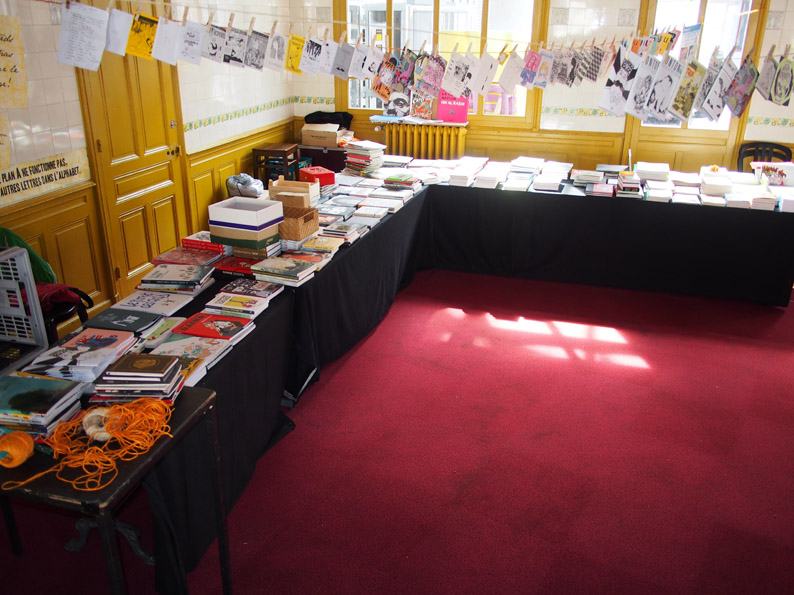 Among the selection available, there are, obviously, books by the authors present in St-Claude as well as books by our Swiss friends from Atrabile.
Times are tough for independent publishers and this very nice Geneva publishing company is not spared.
Support is being organized essentially through A3, a membership and support part we encourage you to discover.
This modest spotlight on our part is to remind our commitment to this historically important structure for contemporary comics. Atrabile is clearly one of te editorial structures that we support unconditionally as it did not wait for any public enthusiasm to offer challenging and original works, daring books and works from singular authors. Their impeccable work deserves recognition.
Let's remind that they followed us with enthusiasm in the first Chifoumesque projects. Visitors of the 1st edition of Pierre Feuille Ciseaux  (in 2009 at Salines Royales d'Arc-et-Senans) surely remember the beautiful 10×10 exhibition (some pics of the exhibition right here) that displayed a few hundreds post-its and celebrated their 10th anniversary.
We would like to celebrate many more anniversaries with them. Don't hesitate to have a look at the Atrabile books we brought to you : you should not be disappointed. From classics to newcomers, best-sellers to unnoticed ones, from Marijpol to Gilbert Hernandez without forgetting Bendik Kattenborn, Thomas Gosselin, Nicolas Presl and Mickael Deforge.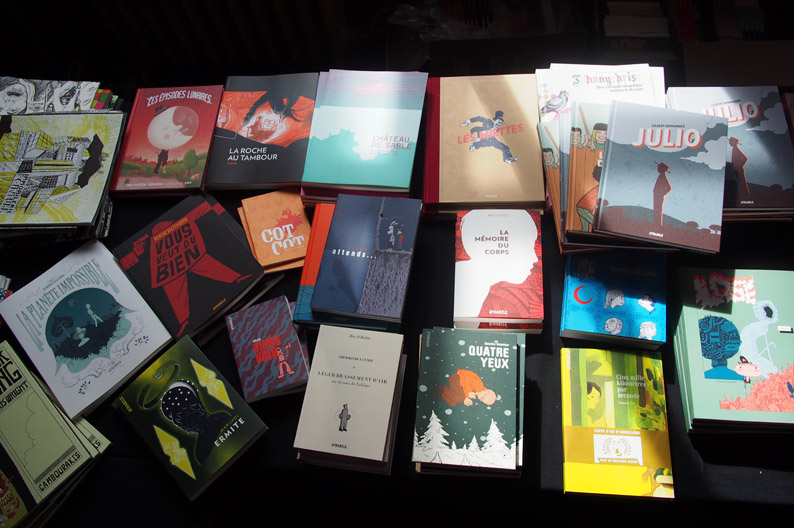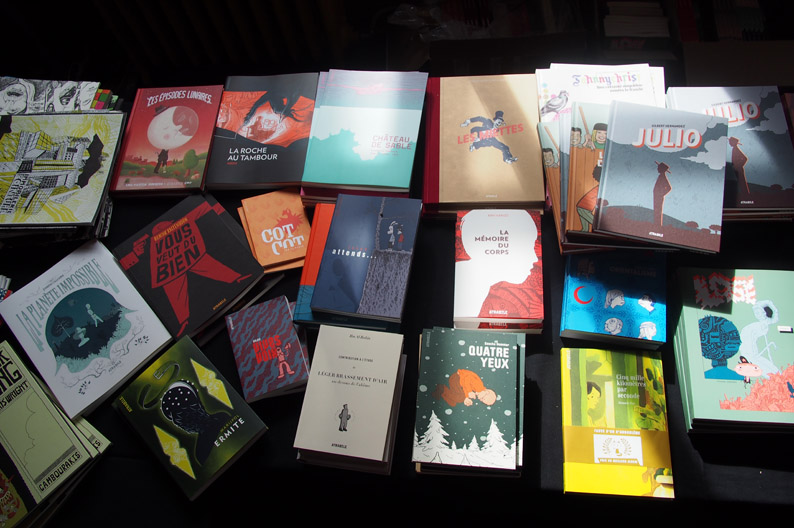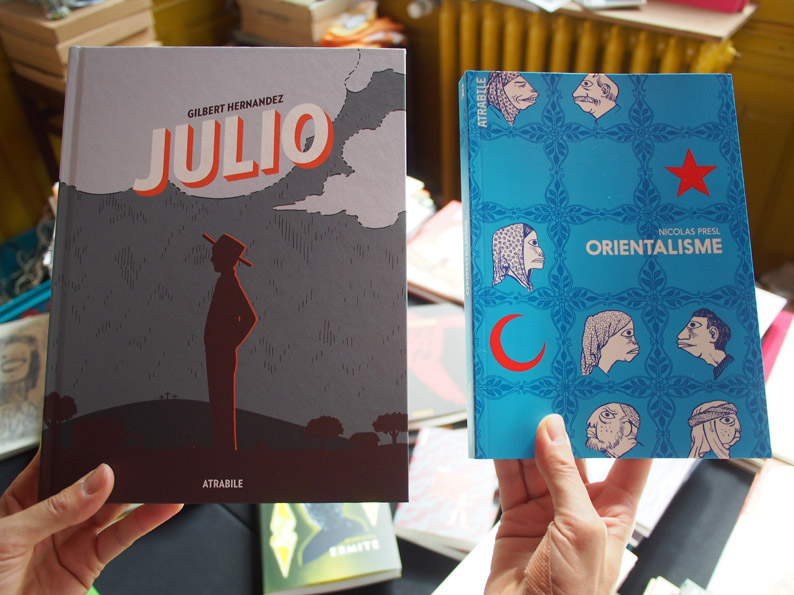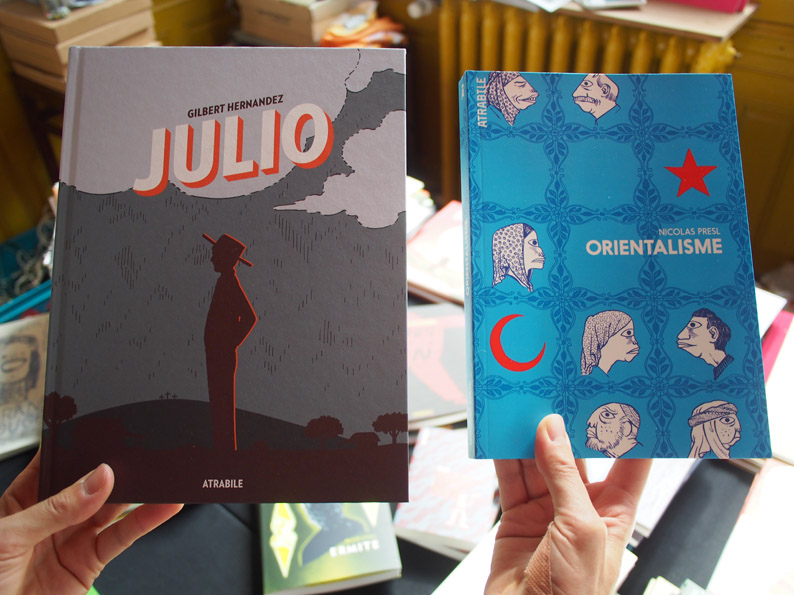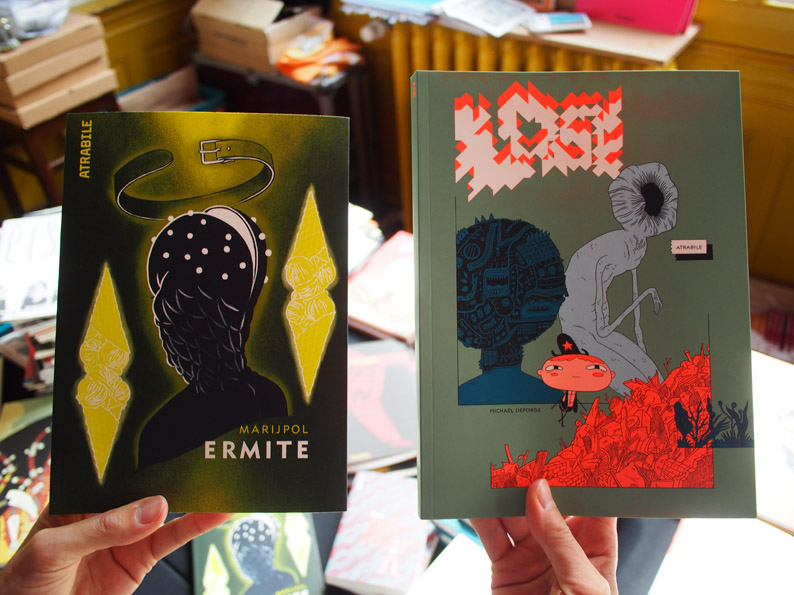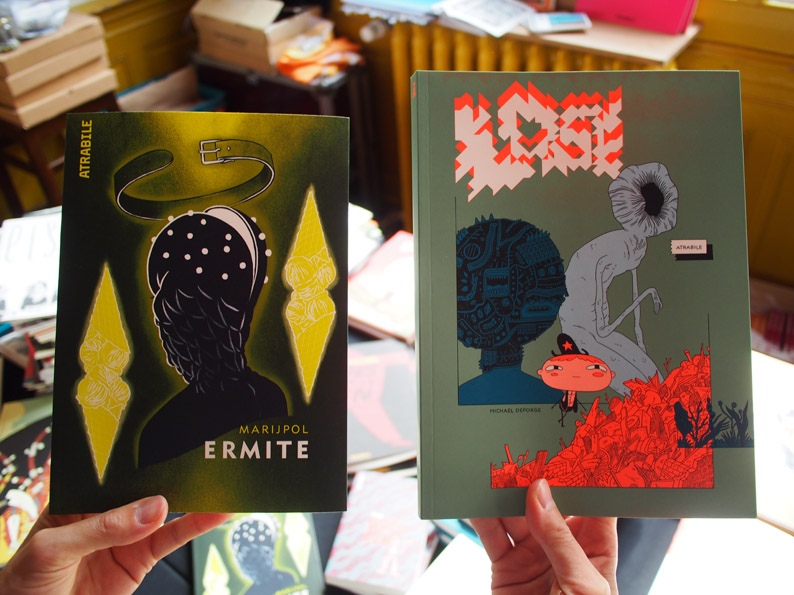 We obviously have other things to share, we'll write about it soon !