We told you before that the great Jaime Hernandez is around for some days, from some meeting with public at MCAD (related to his awesame retrospective exhibition) and the Autoptic fest this sunday.
The man is not only something of a comic book legend, who's still got some pretty hot skills as we can see it in his last book, but he's also an incredible nice, generous and simple man. Far away from so many divas in the field, he spent his whole time with PFC#4 people, and was kind enough to jump into some collective exercise. Don't have to tell you that everybody was here for this exercise !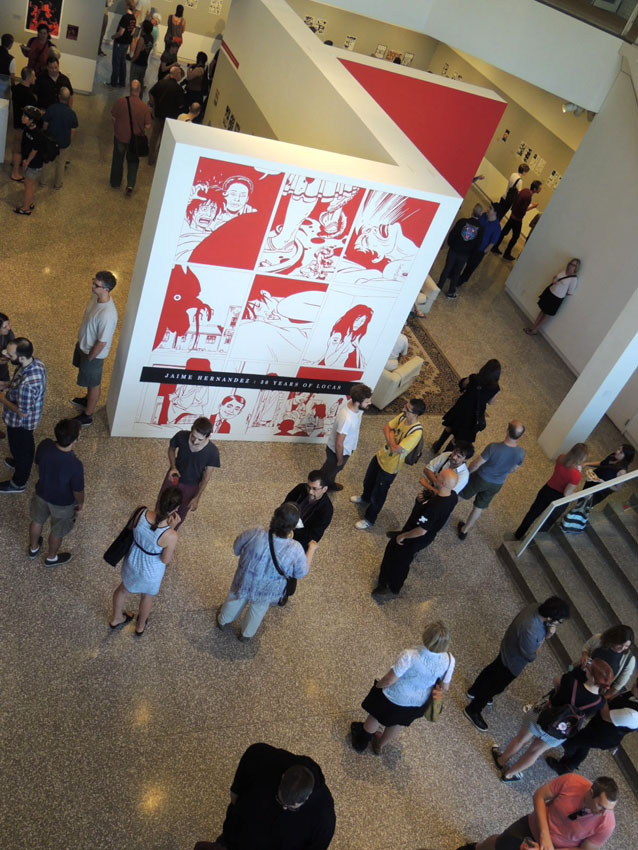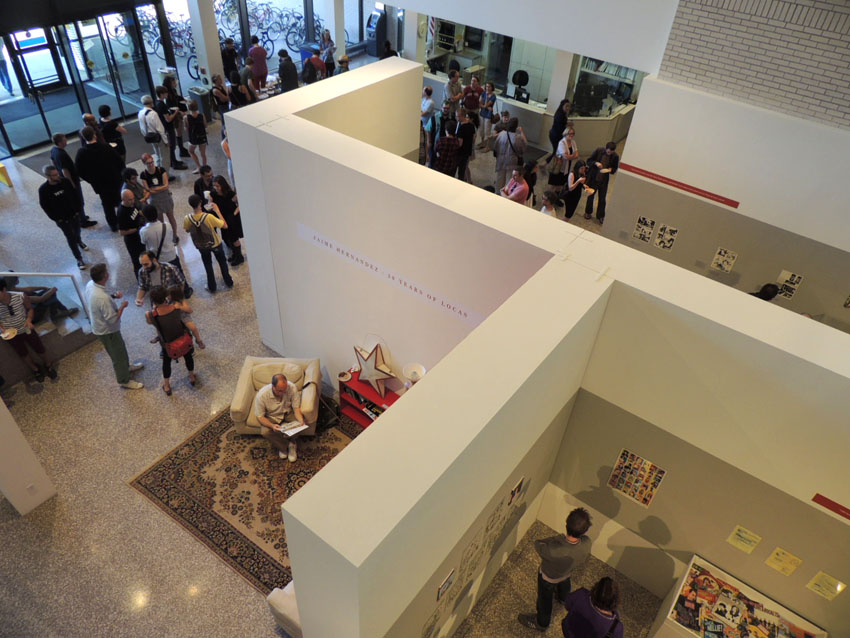 The opening of the retrospective.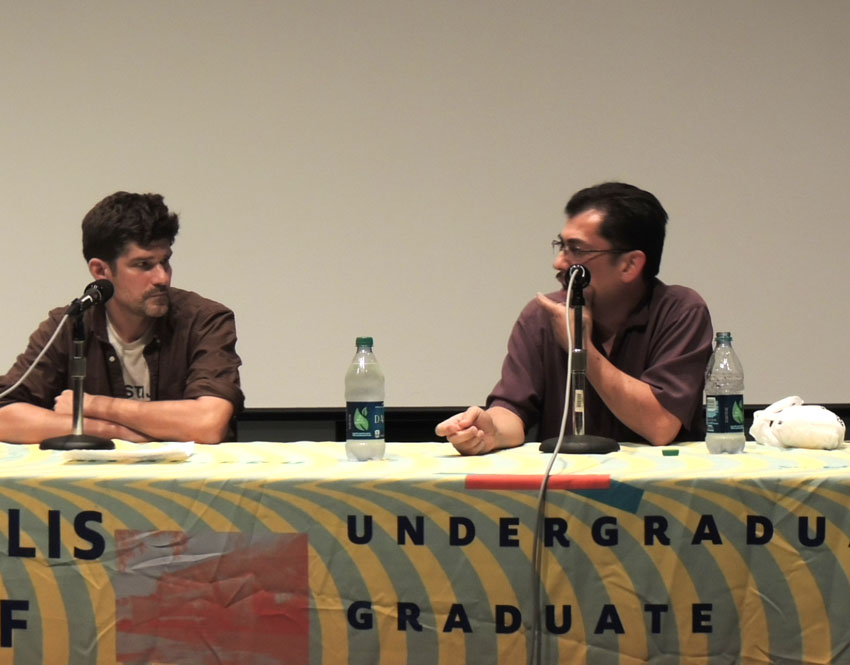 The public talk with Zak Sally (the retrospective curator) was an incredible moment…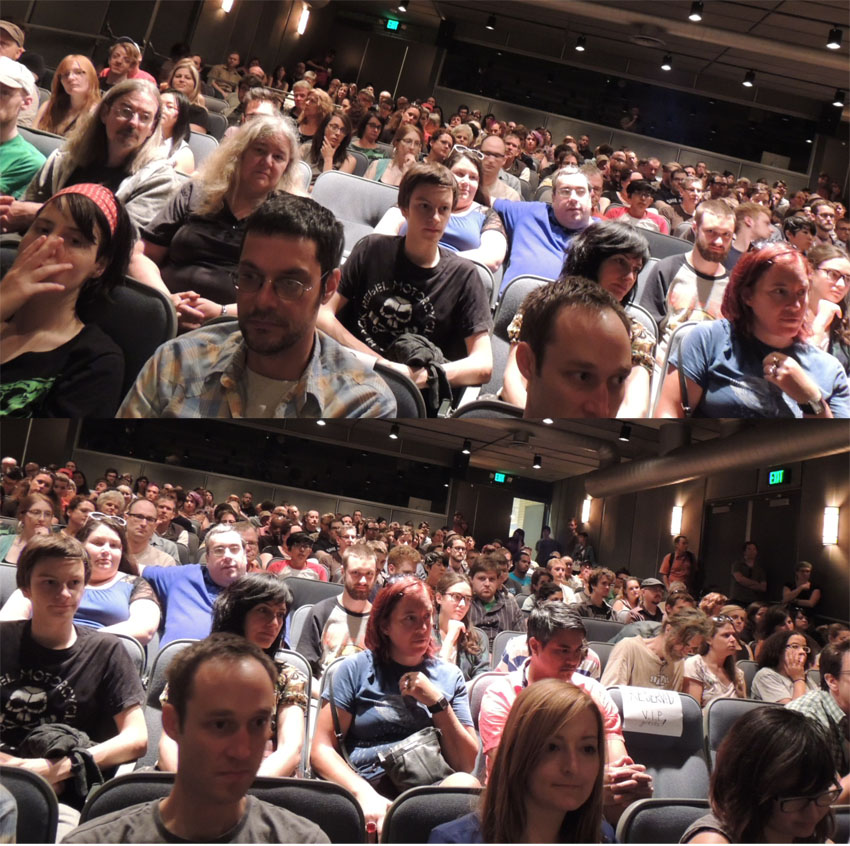 …shared with a few people !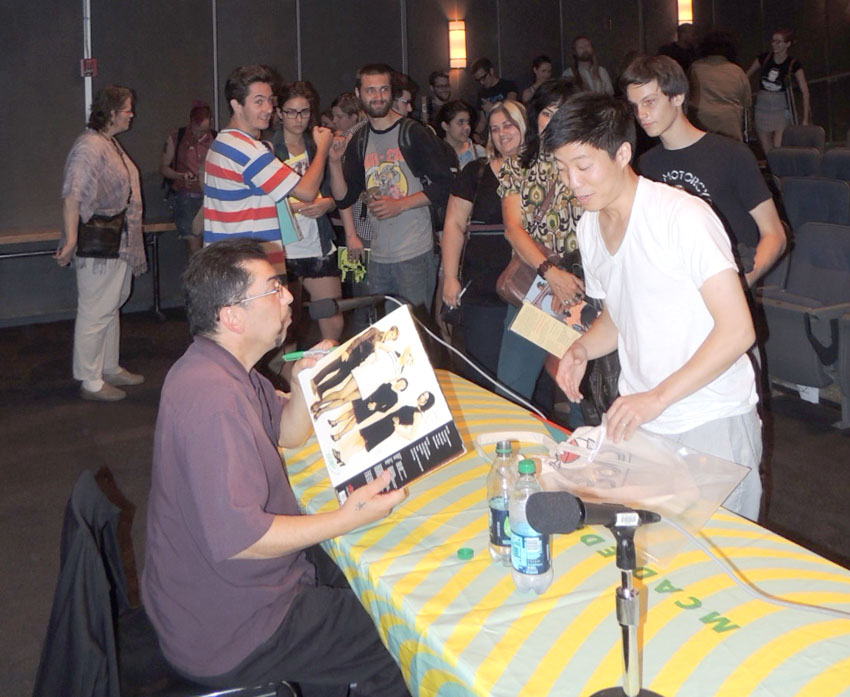 It's been 30 years since Jaime Hernandez do his thing. And 30 years later, young readers and artists are still really, really hot on what he does.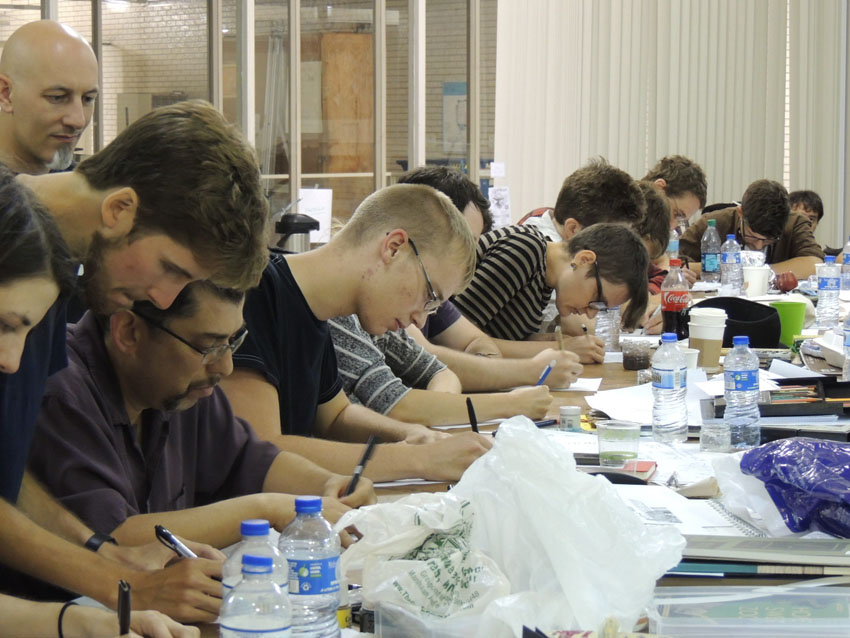 Some PFC#4 24′ exercise with the Man.
More news soon !