As they're about to get into their planes and have their flights for reaching Minneapolis, european artists that are part of this very year residency-lab give a bit of news, just before leavin.
Seems like Helge Reumann is inspired by PFC#5 : look at this amazing drawing he just shared on his tumblr page…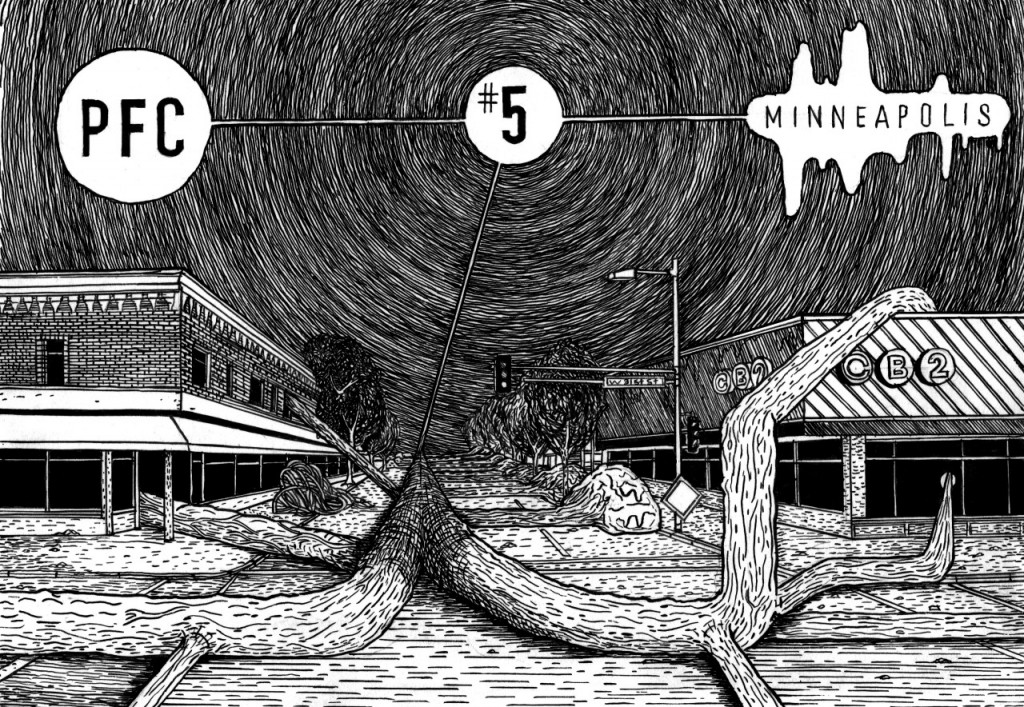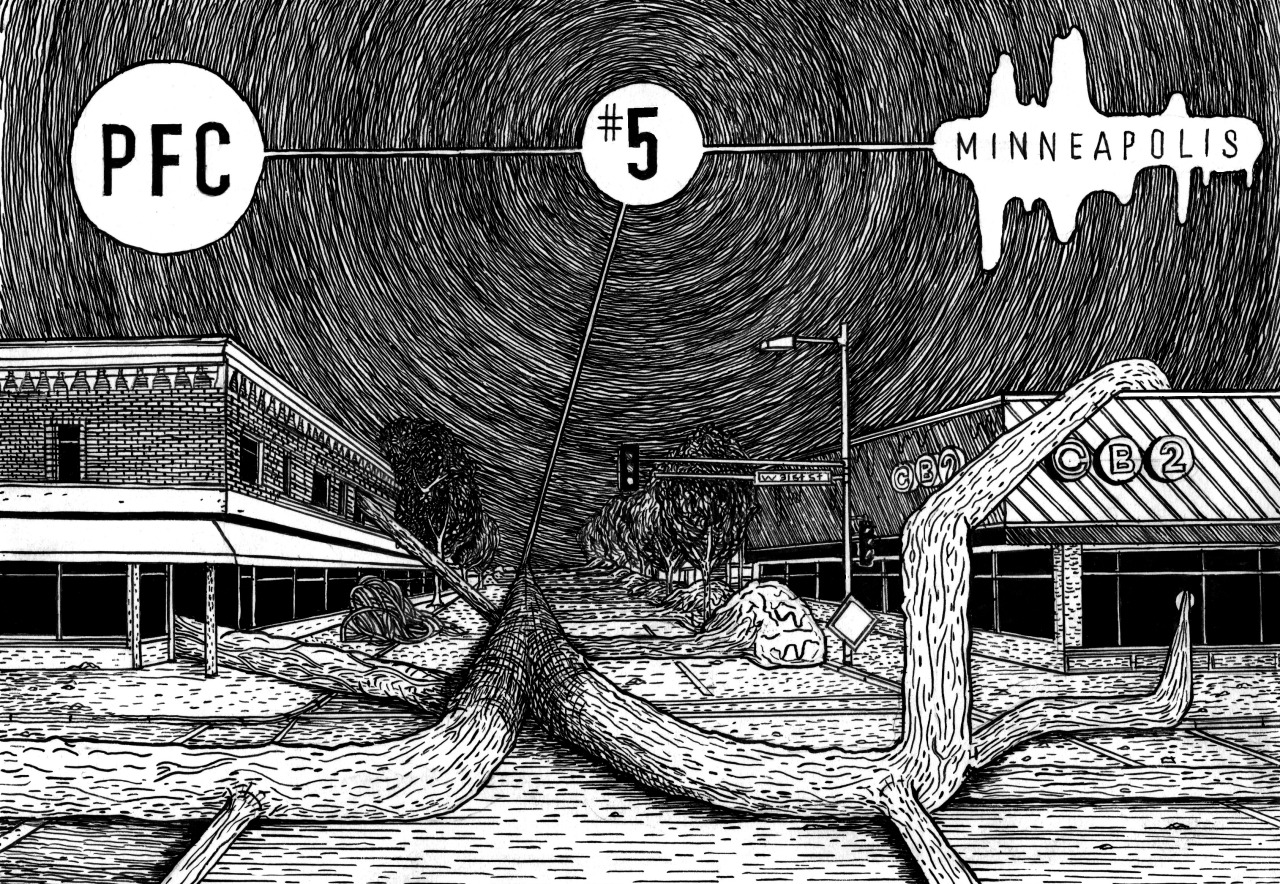 All europeans artists will be here by tomorrow, wednesday, and in the 48 hours that follows, will be rejoined by the north-american artists.
We cannot wait.
It's coming.