This exercise was proposed by John Porcellino according to the following constraint :
" Wonder Woman has captured you with her magic lasso. You must tell the truth. What do you say?"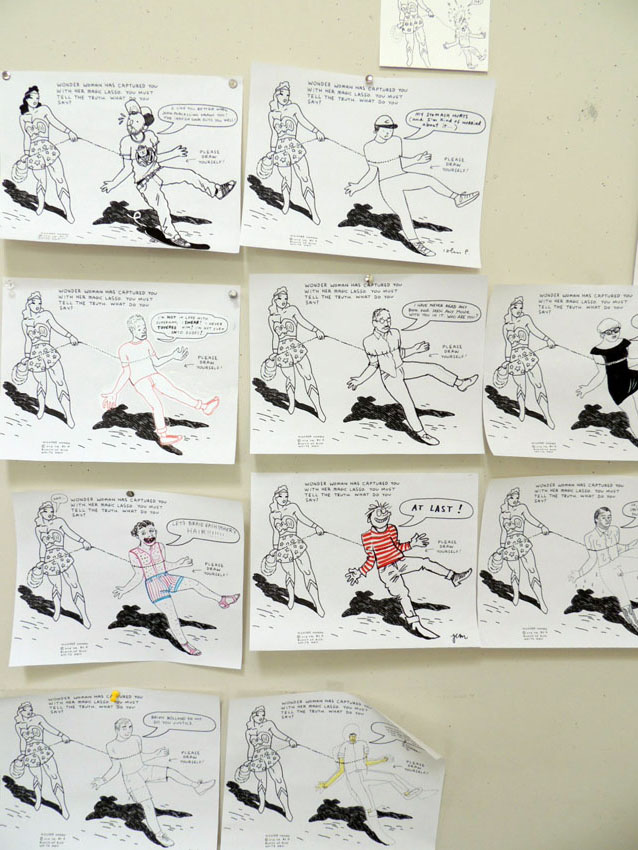 A glimpse of what was produced.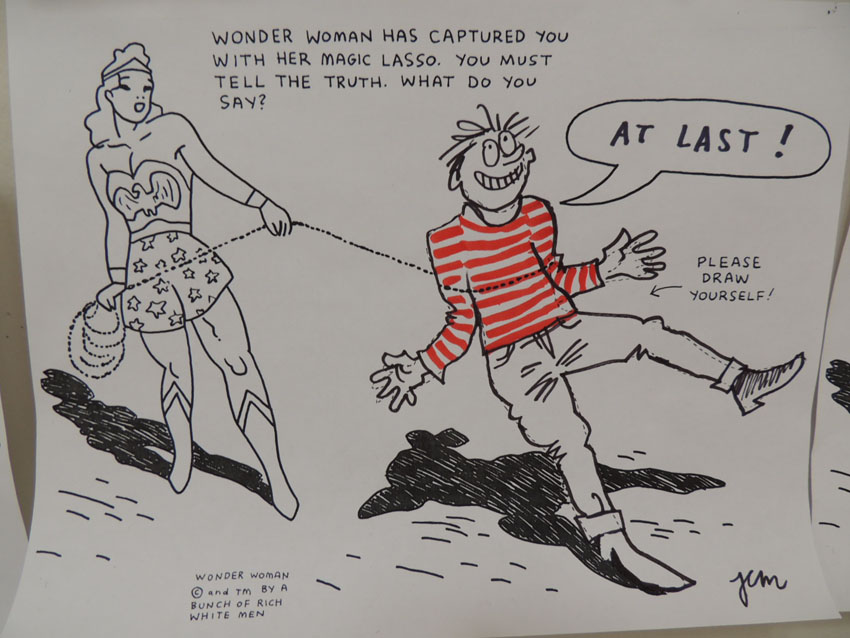 J.C. Menu seems to love the idea!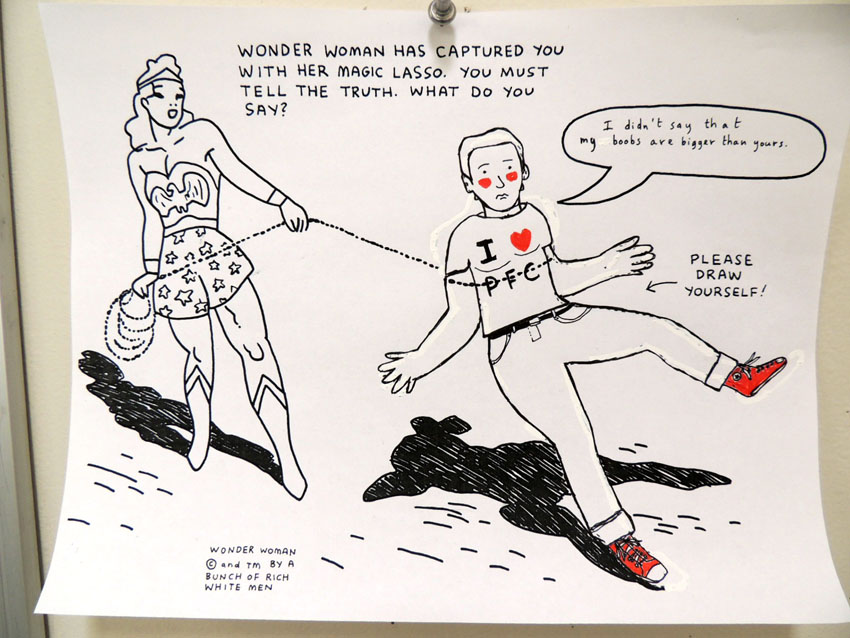 Never try to compete with Wonder Woman, by Emilie Plateau.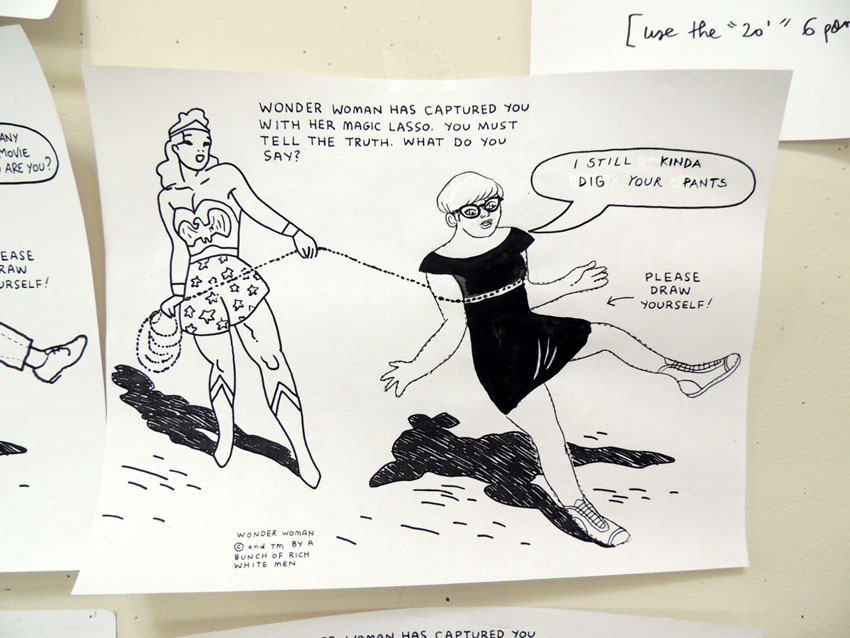 Let's talk about fashion, by Domitille Collardey.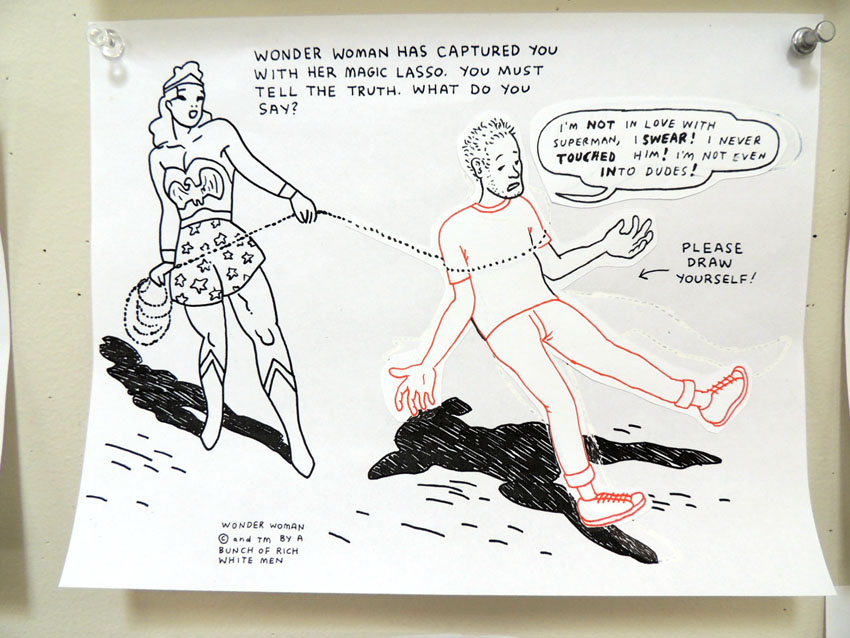 We don't wanna know!!  – Anders Nilsen