Zak Sally brought a piano player roll. On one side, a hundred of small holes and on the other the lyrics of "After the war is over, will there be any home sweet home".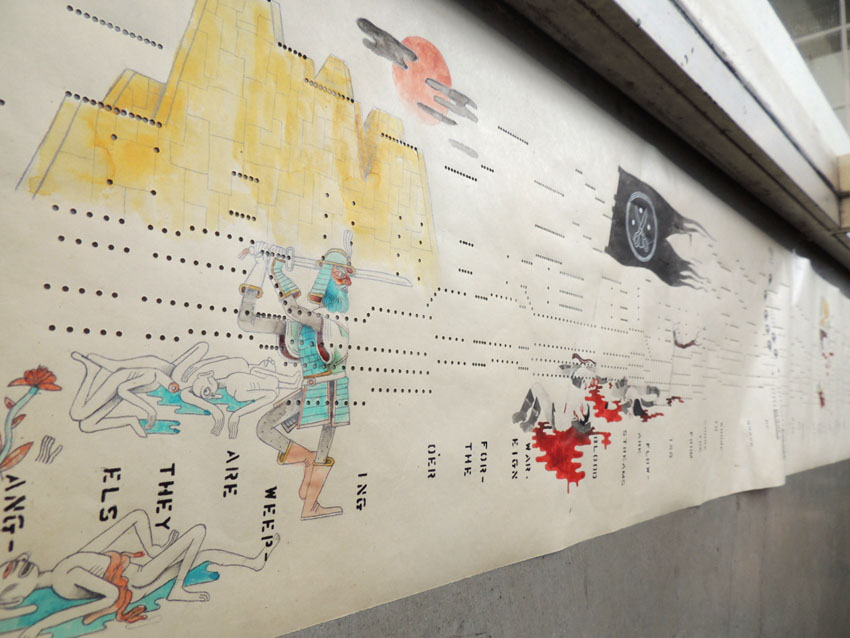 A piano player roll full of poetry.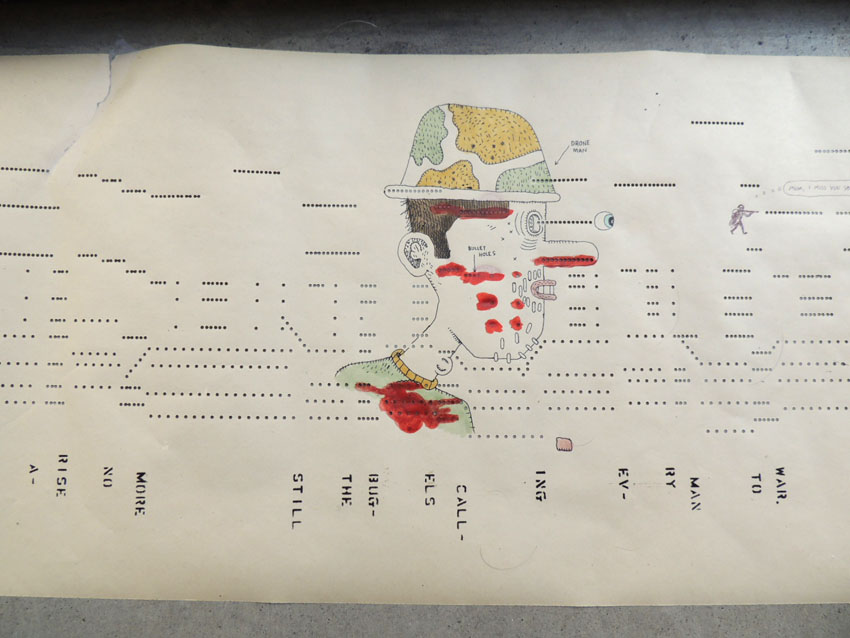 Marc Bell… wouhouhou !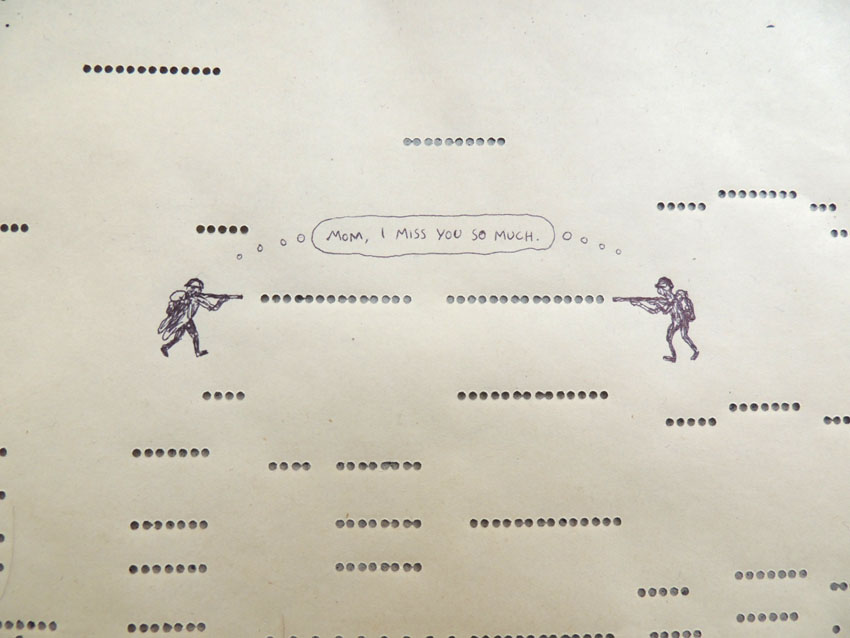 Benoît Preteseille, wouhou again !