Between Sunday night and Monday morning, our team of authors has arrived in Jura heights.
After spotting the place they will live in for 8 days with the Chifoumi team, Benoît Preteseille, Pierre Ferrero, Renaud Thomas, Emilie Plateau, LL de Mars, Anders Nilsen and Terhi Ekebhom started quickly. Several ways were explored for te collective creation including the start of a project that will be scree-printed in the amazing printing workshop of La Maison du Peuple in St-Claude. More to be posted later on…. Get a glimpse on the emulation that goes on first.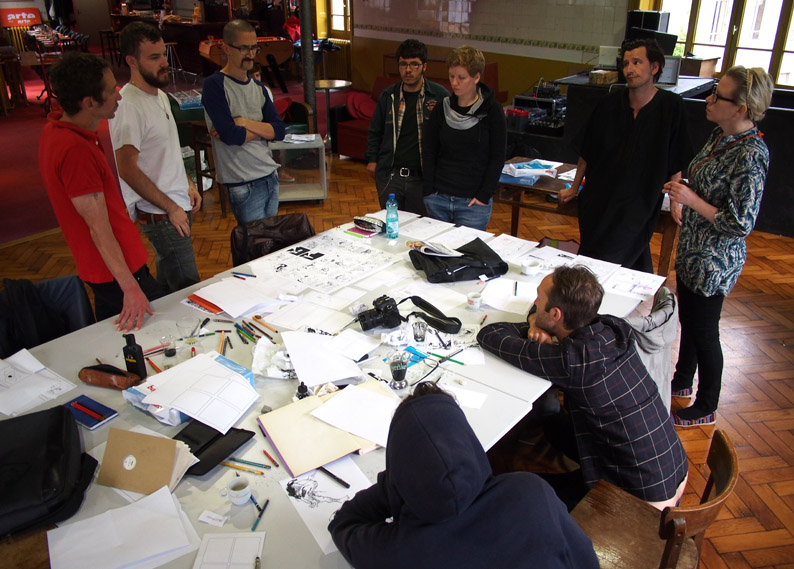 This short video shows the exercise : some constraints on the form and on the content, some thinking on how to articulate all that and we get a live of work. It will be inked tomorrow to prepare a beautiful silkscreen printing in multiple colors.
Not bad for a draft, right?
More tomorrow!